Trip highlights: Freeing birds outside a Buddhist temple and dabbing "holy water" on our heads from a tulip bulb outside the Grand Palace in Bangkok for good luck. Watching rows of monks, kneeling and chanting prayers inside temples and getting a private meditation class from a monk that taught us how to walk, talk, breath and sit with purpose and meaning. Going to our LDS church on Christmas day and singing hymns in Thai. Petting full-grown tigers and feeding wild monkeys on Monkey Island in Ko Phi Phi. Canoeing through 40-feet tall, sea caves and exploring a Muslim village built on stilts over the ocean at Phanyi Island and getting a peek inside their homes. Taking a water taxi at night down the Chao Phraya River on New Years Eve in Bangkok. Getting a Thai massage at a womans prison in Chaing Mai. Bamboo rafting on the

Maetaman River, elephant trekking through the jungle

and visiting the long-neck,

Lisu Hill tribe village. Walking through the forest temple "Umong" and its cemetery of abandoned Buddha statues. Eating Pad Thai with lime on Nai Thon Beach. Eating banana and chocolate crepes, fresh smoothies and waffle and crepe covered hotdogs from street vendors. Watching people release lanterns into the sky over Padong beach at night . . .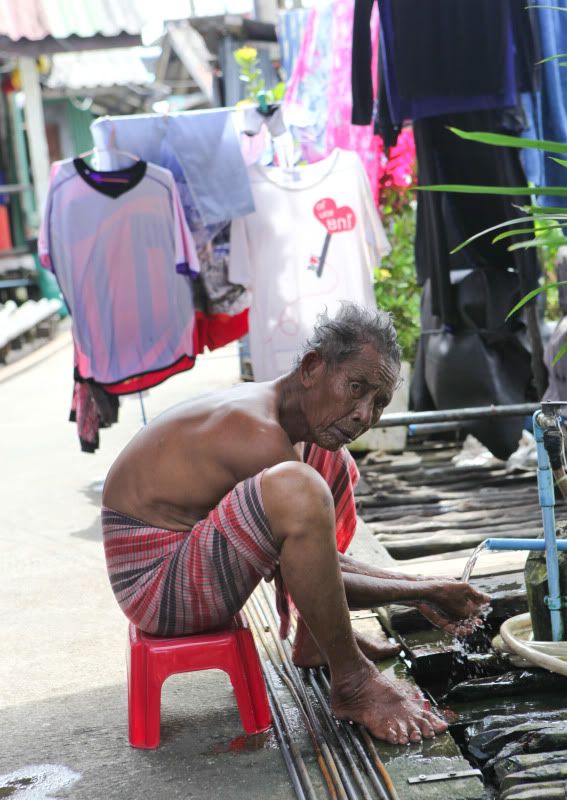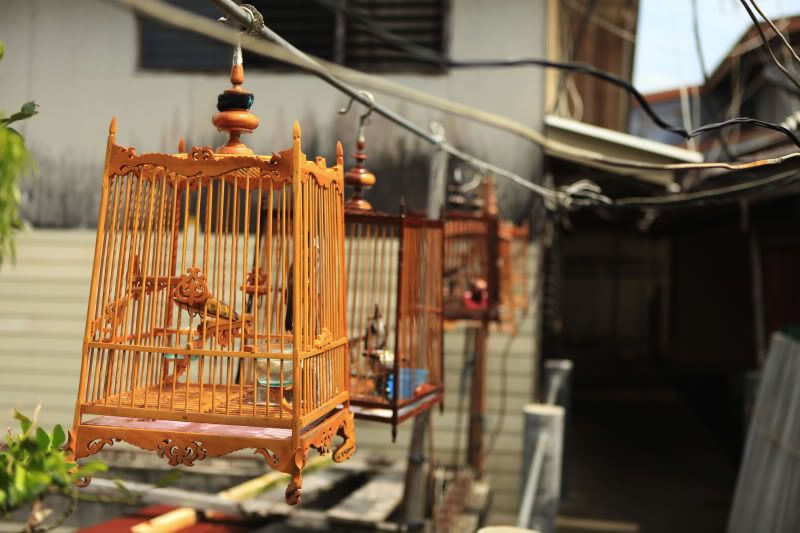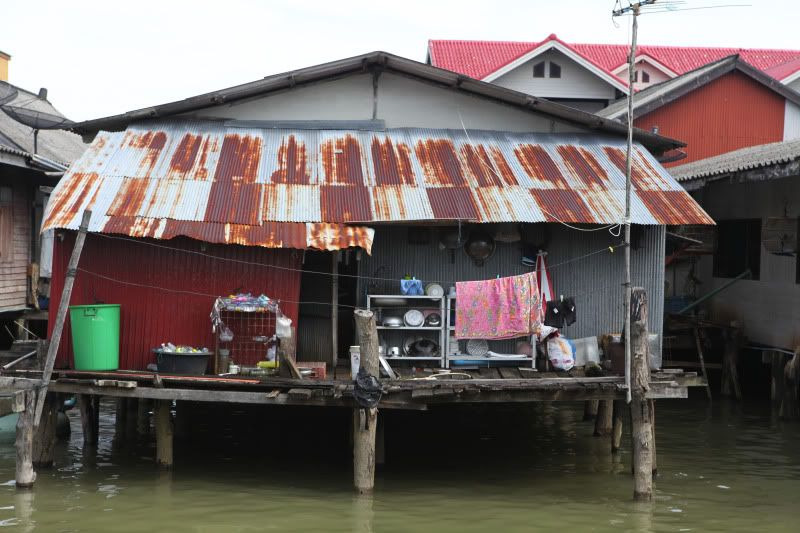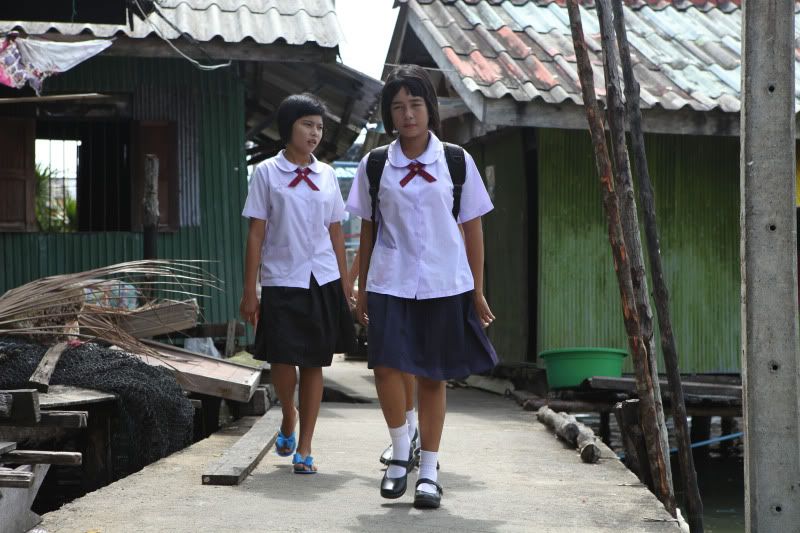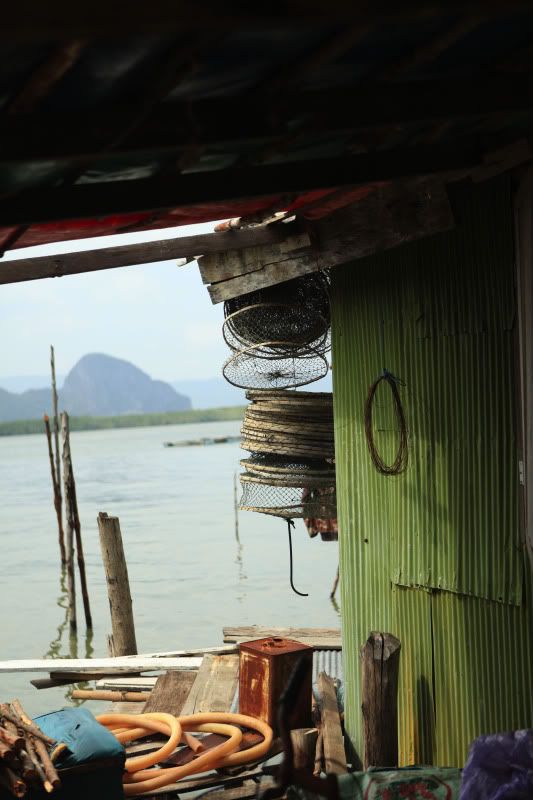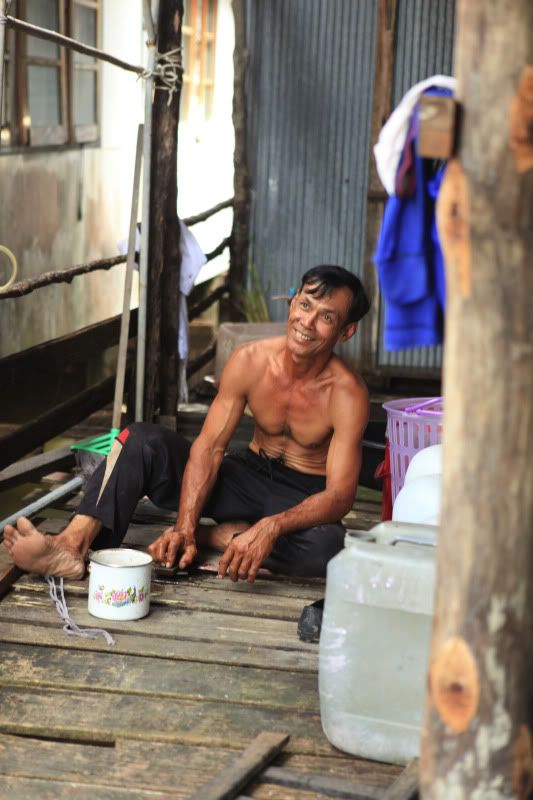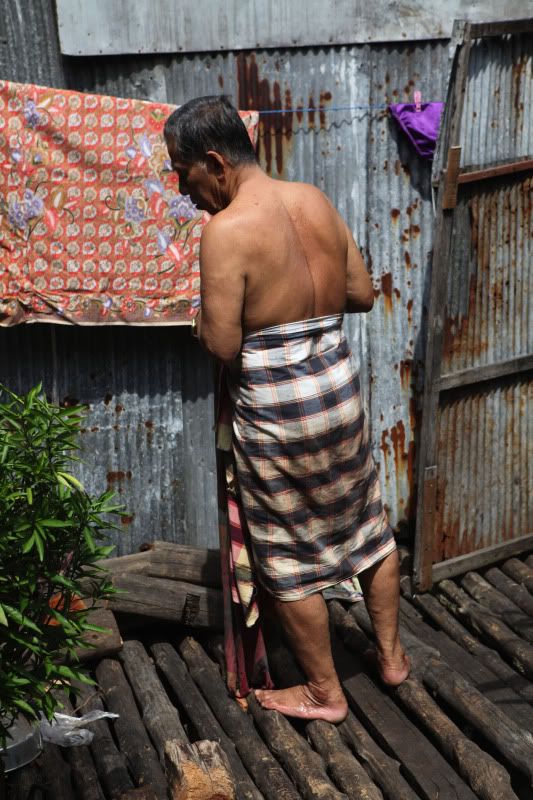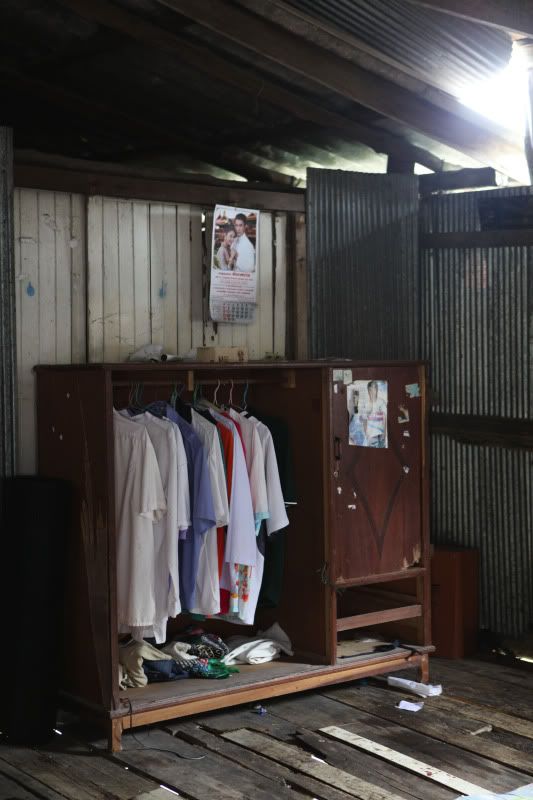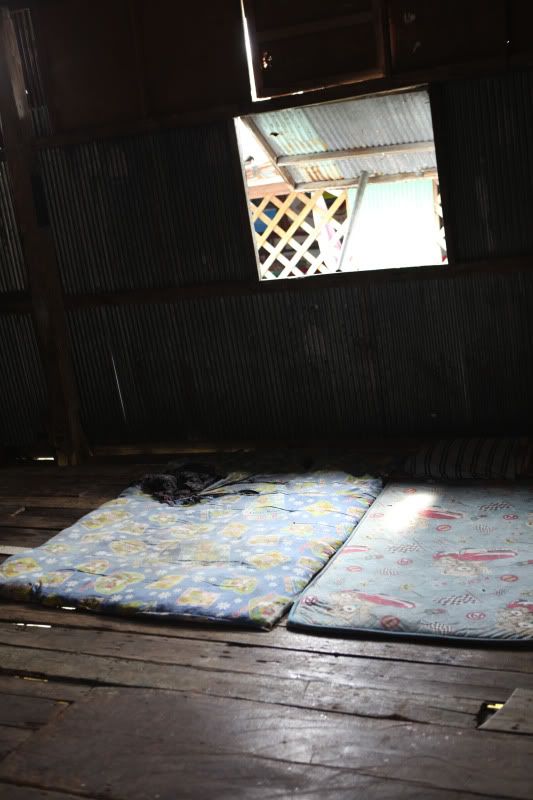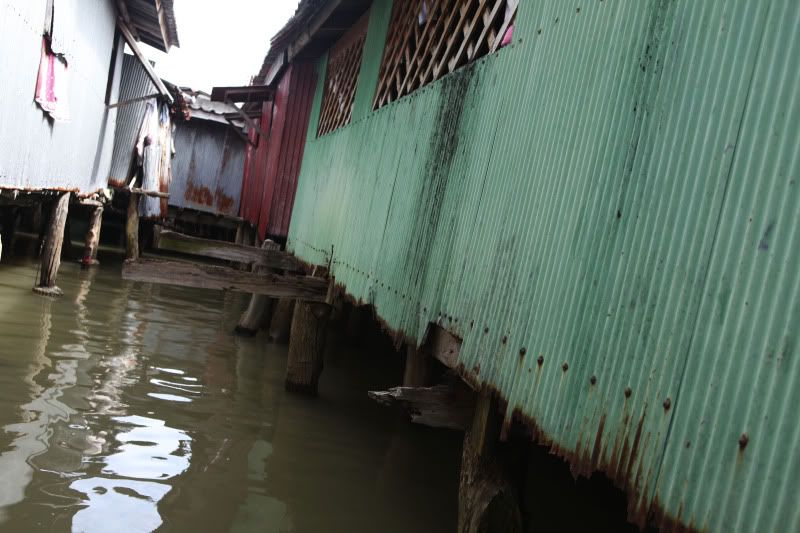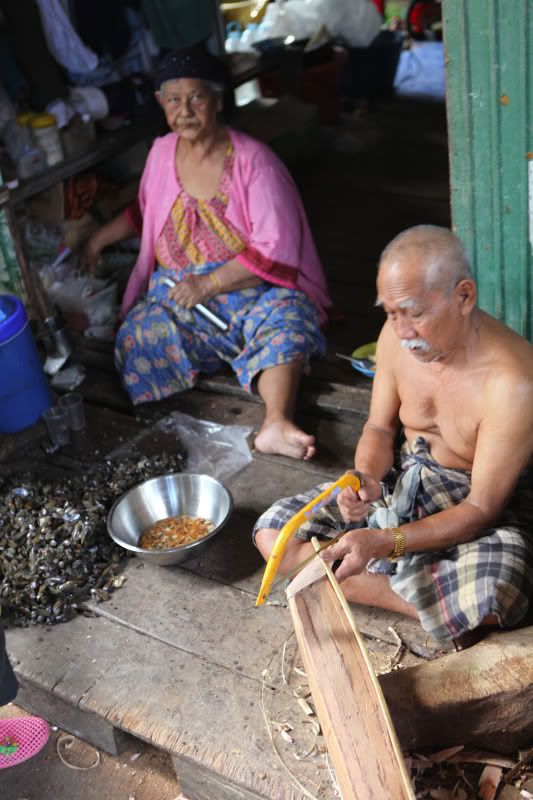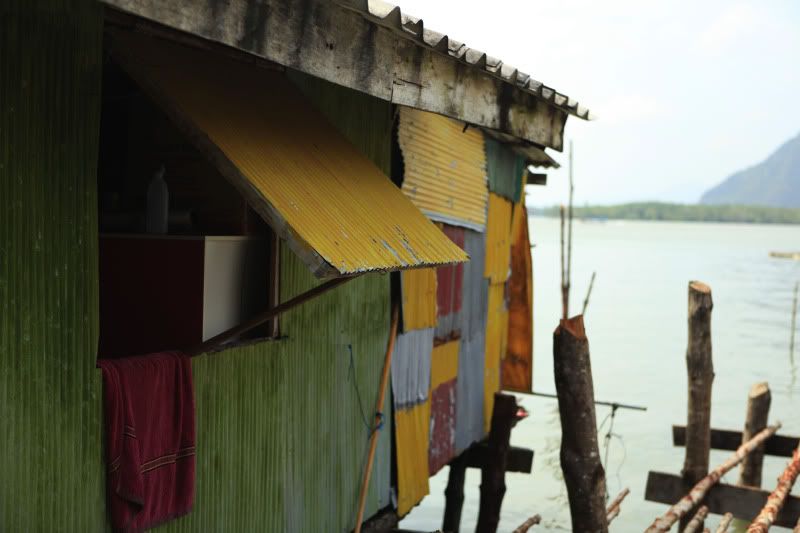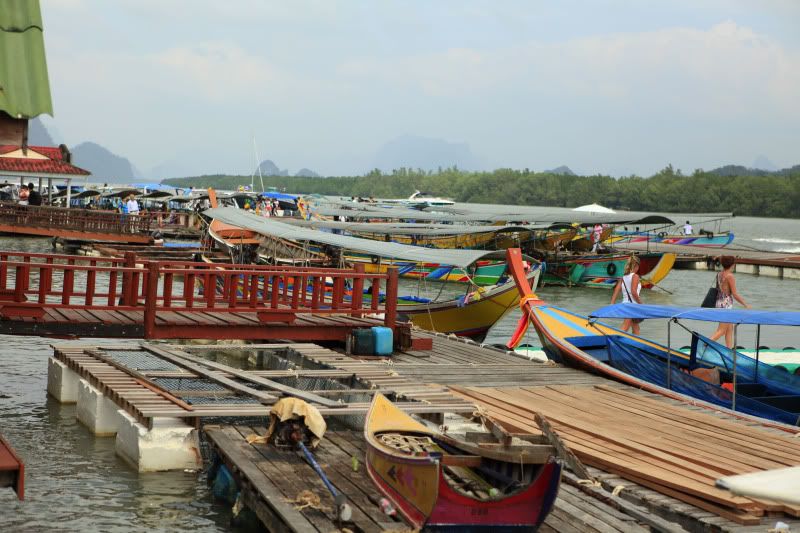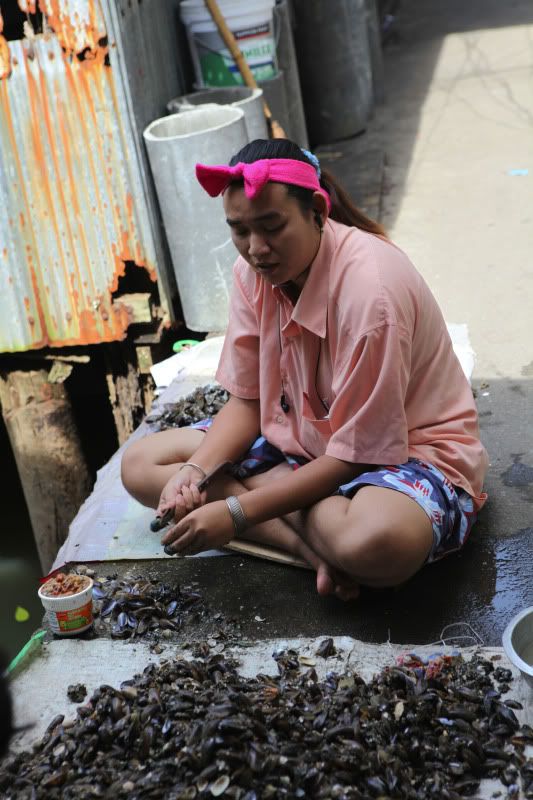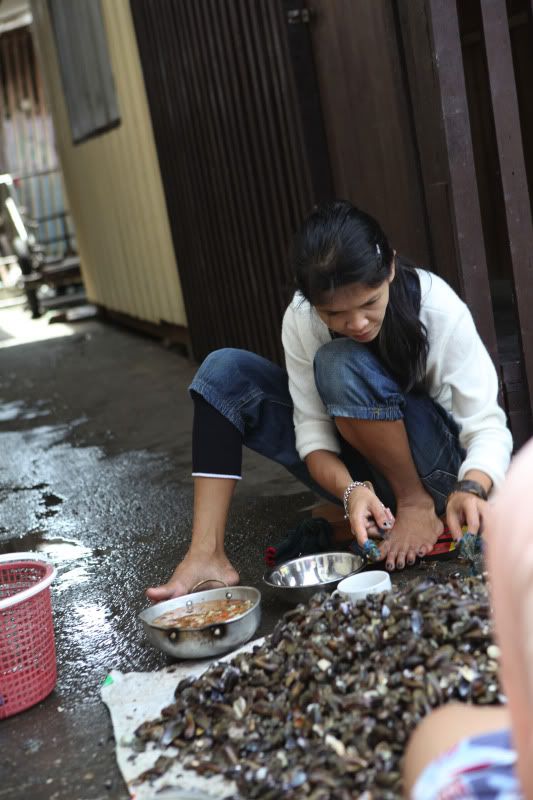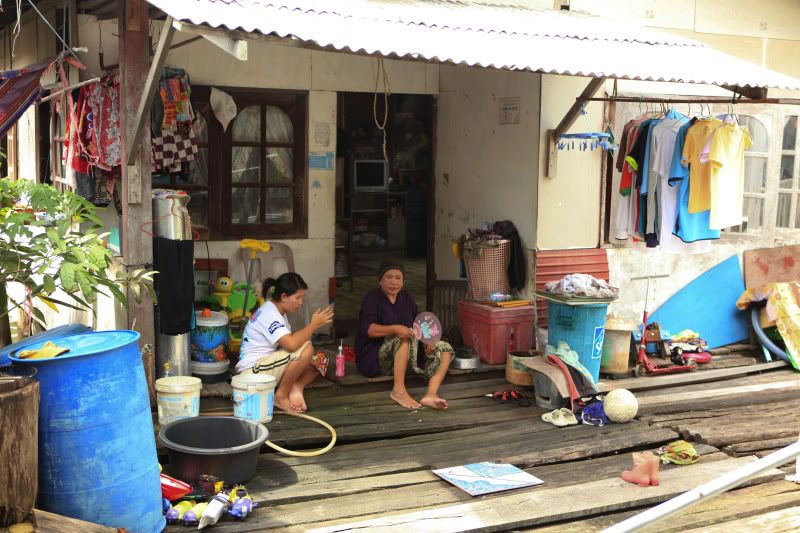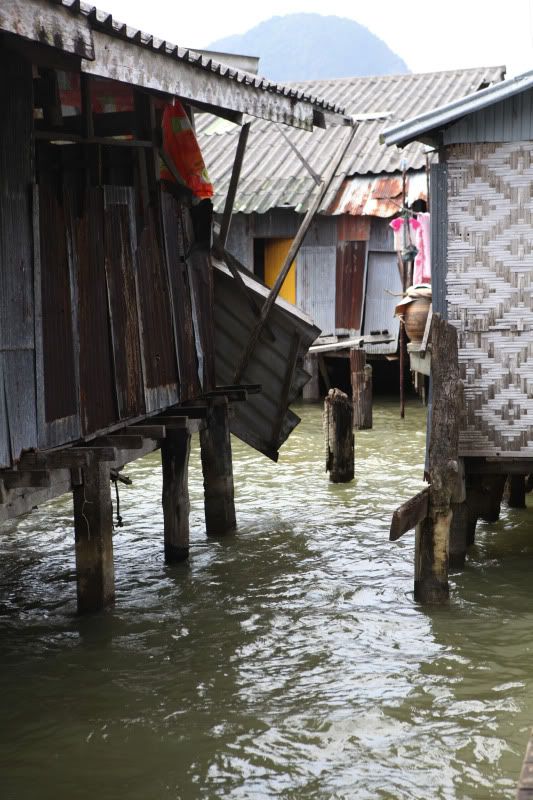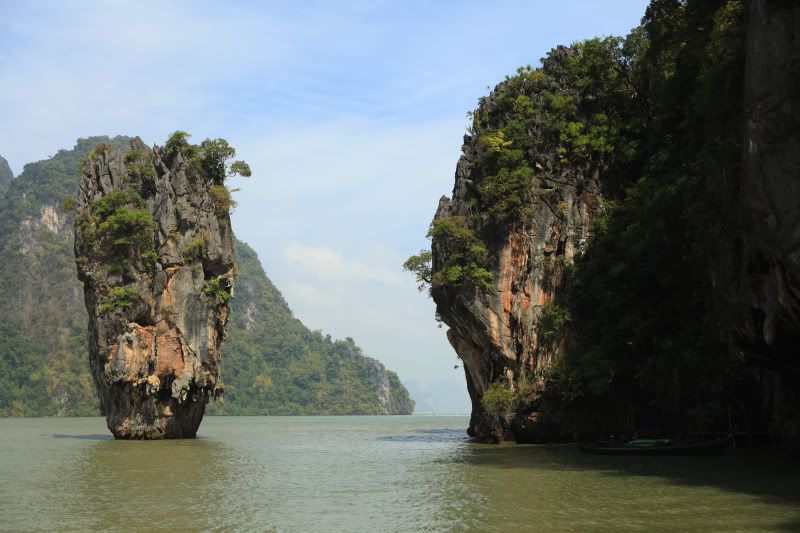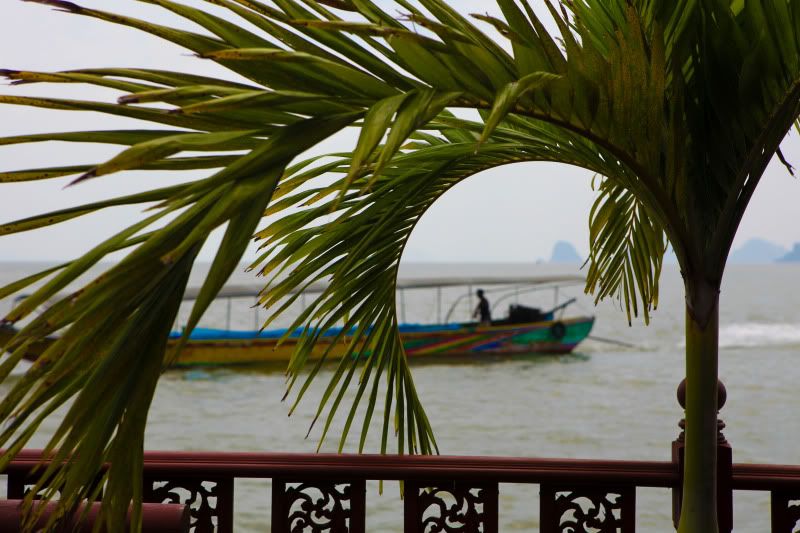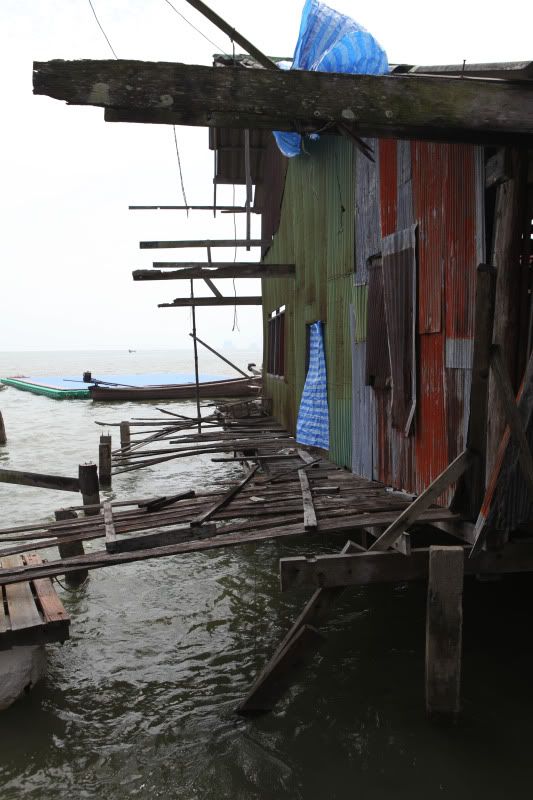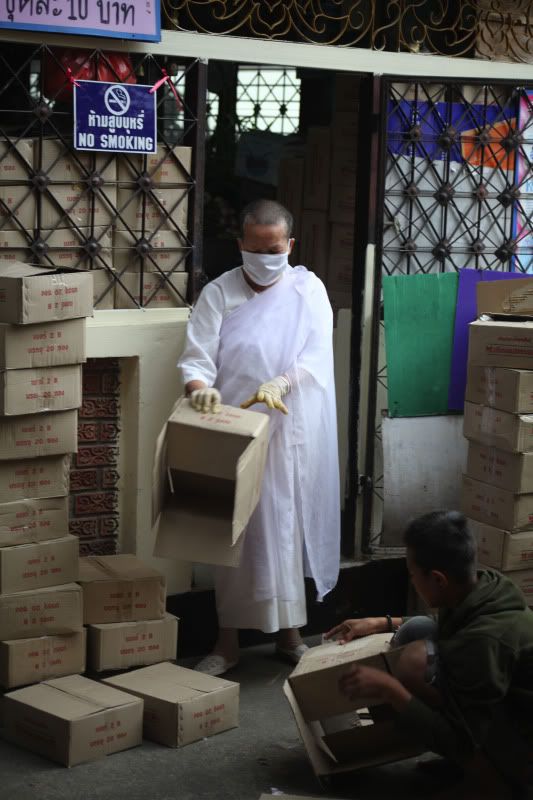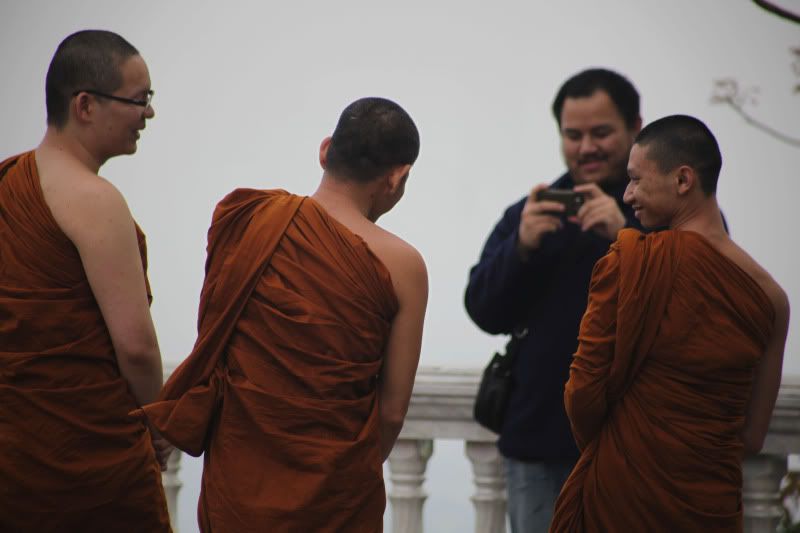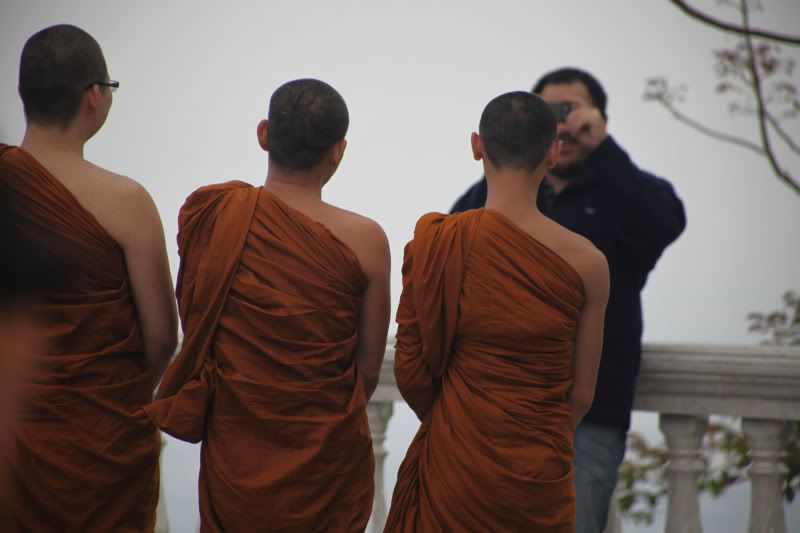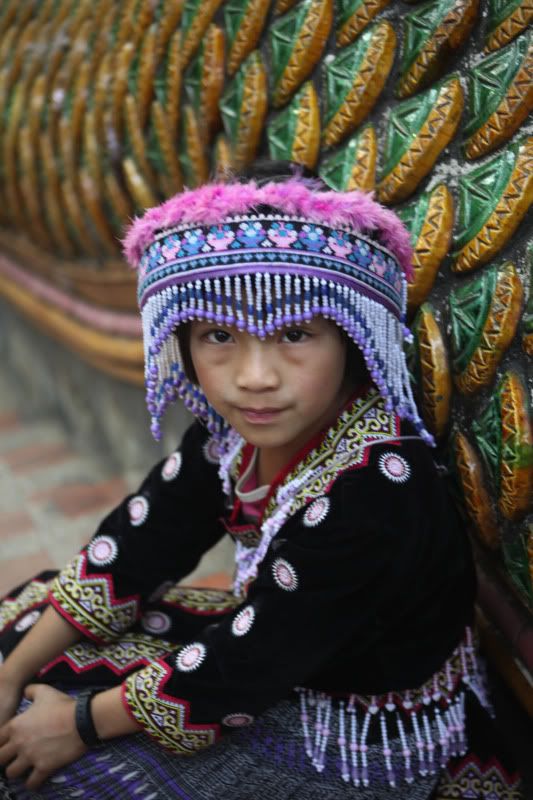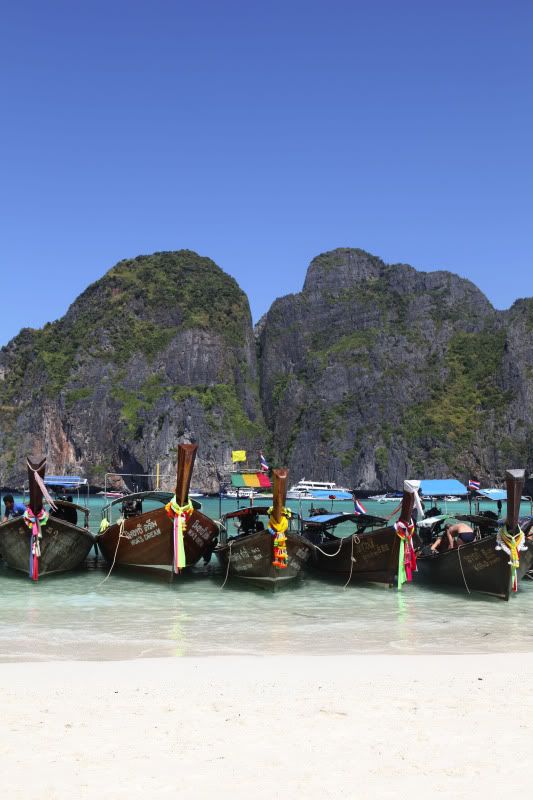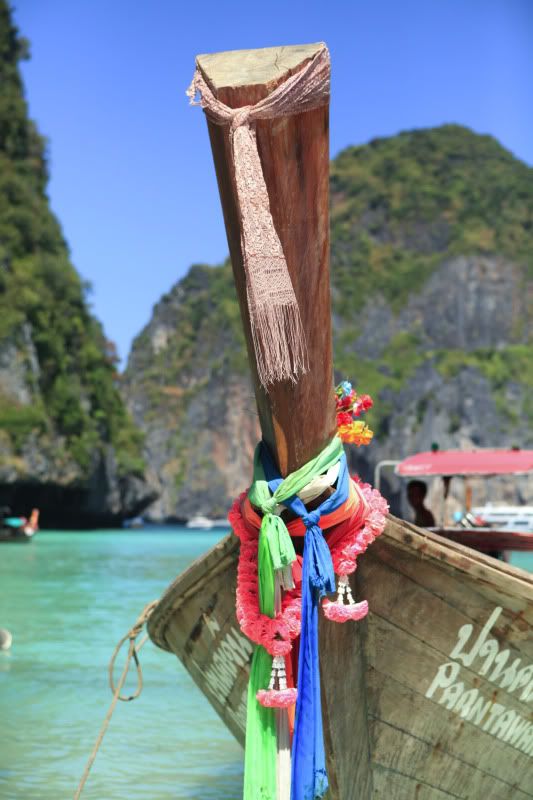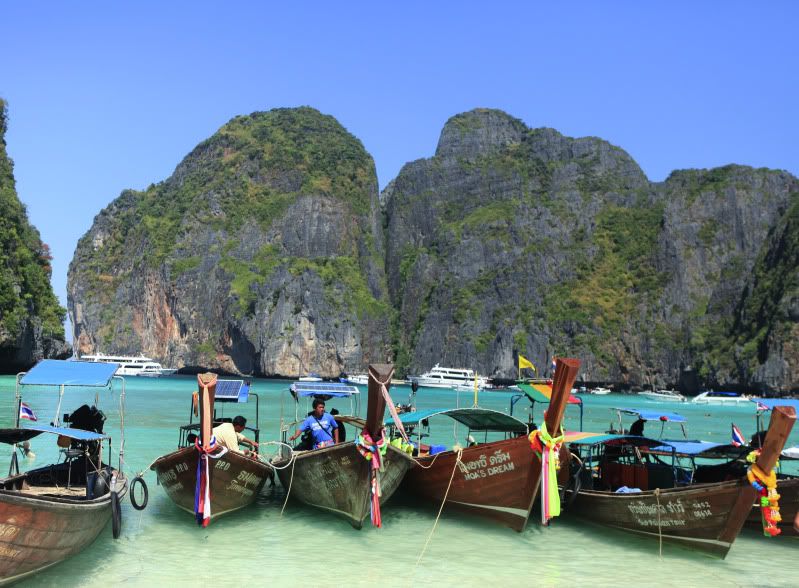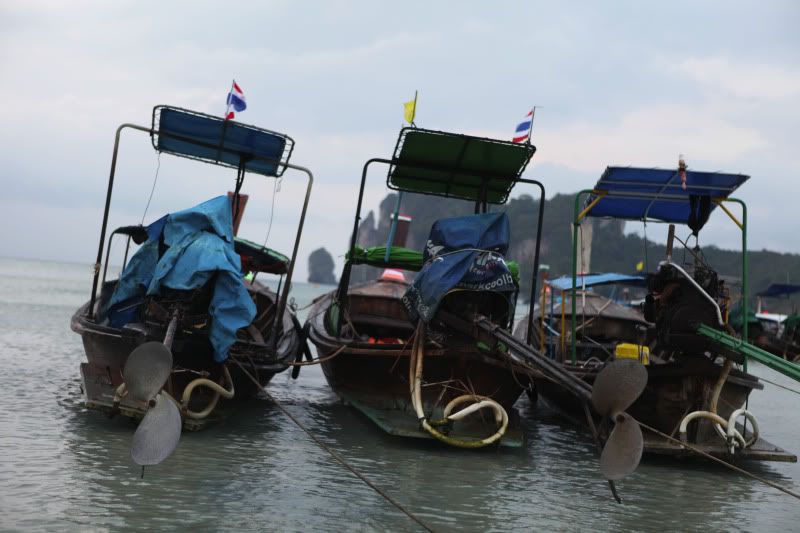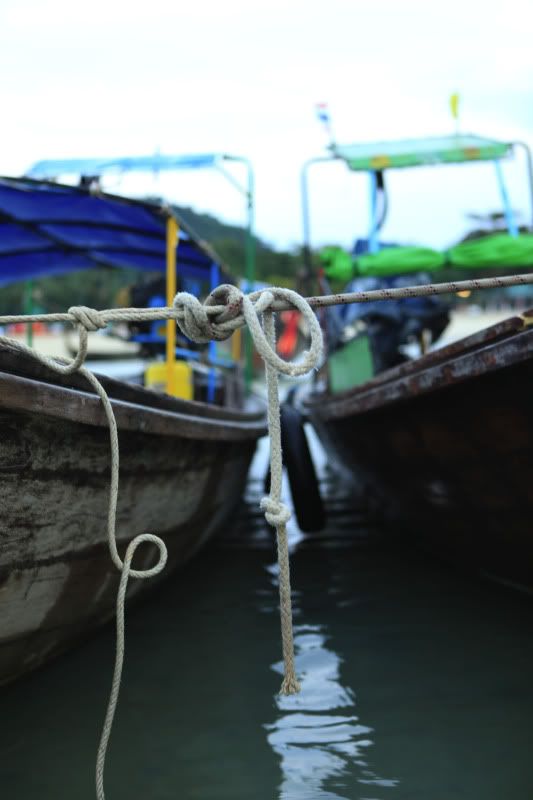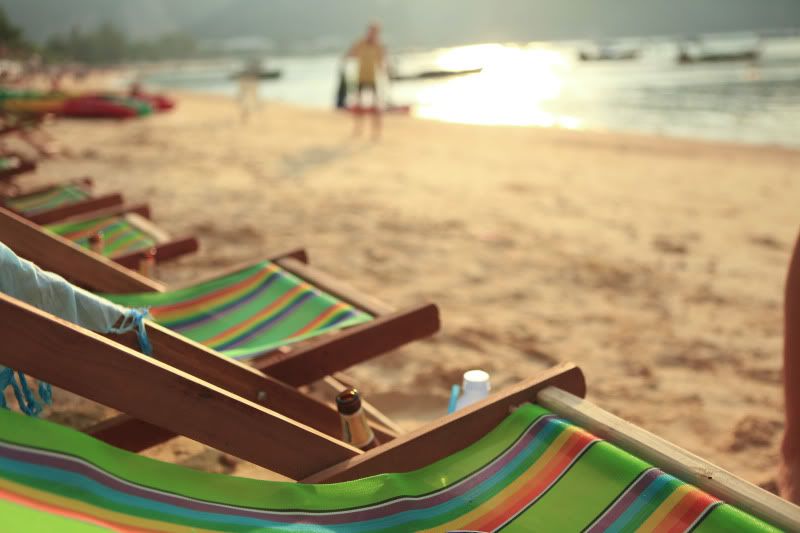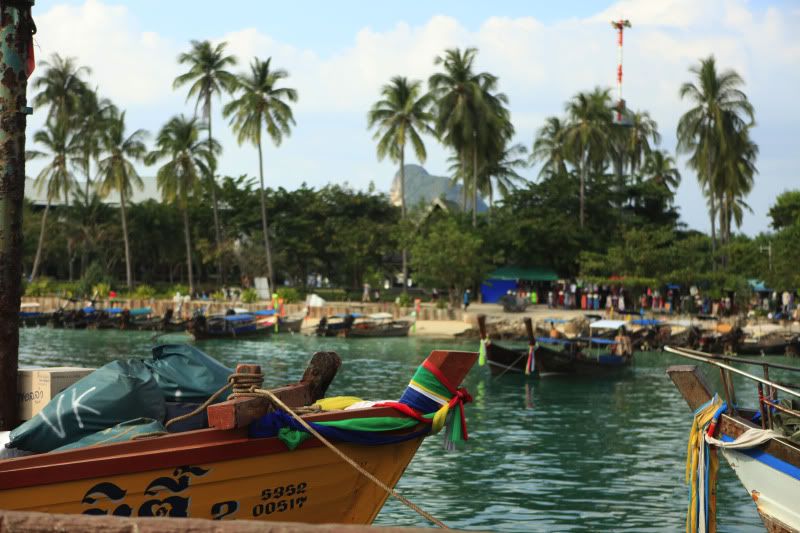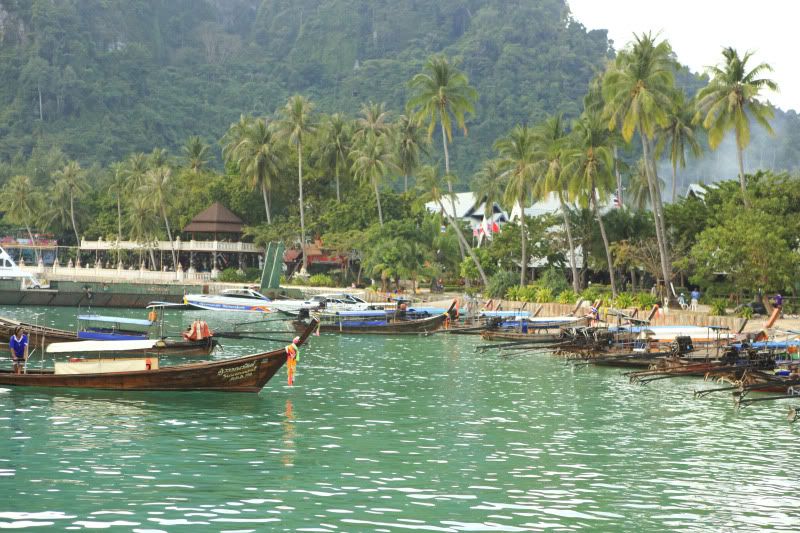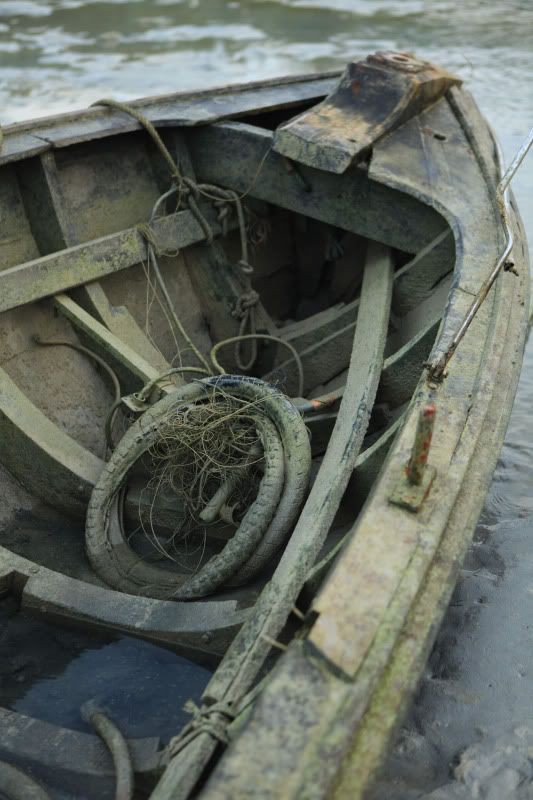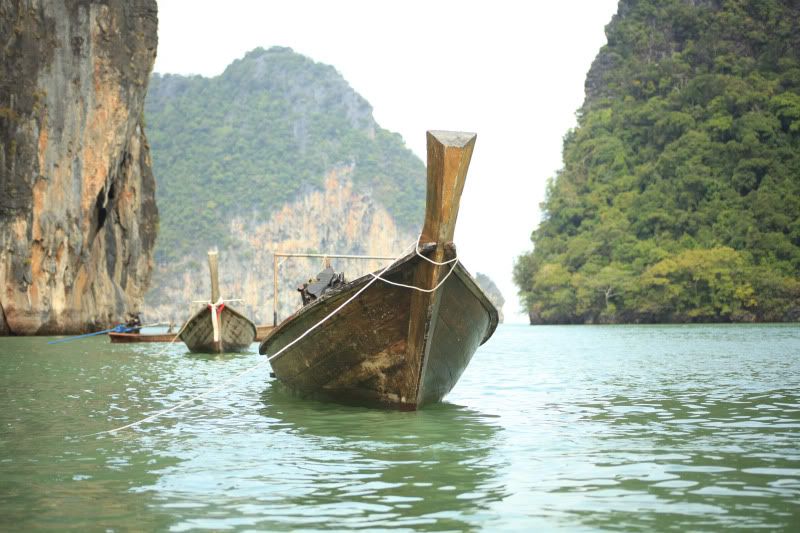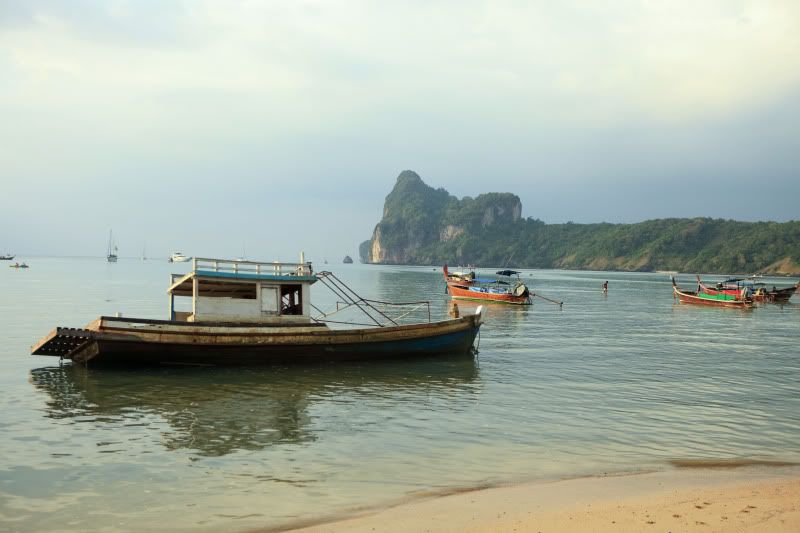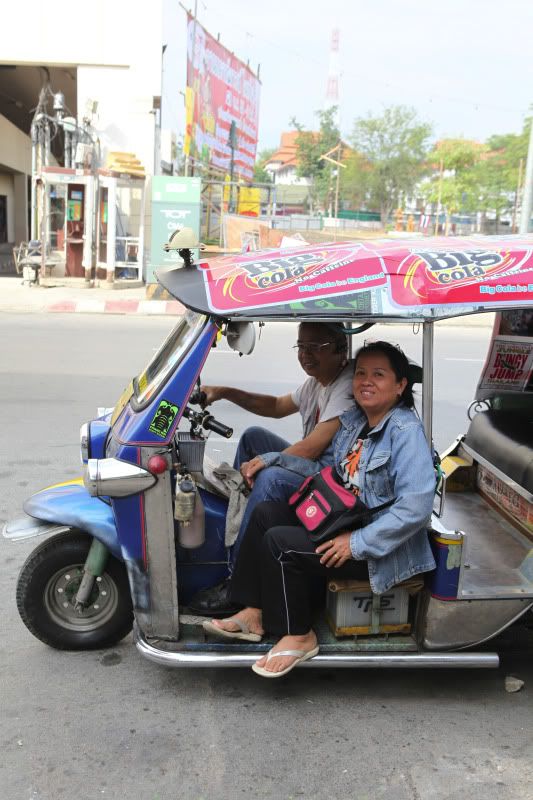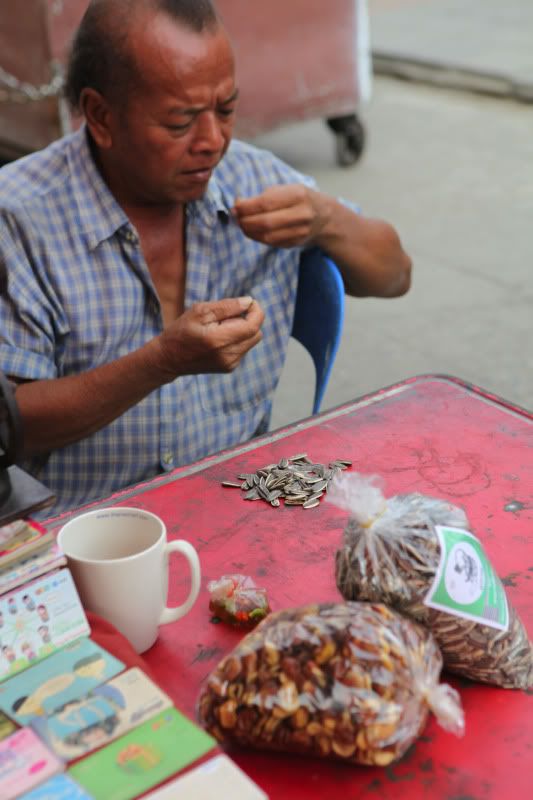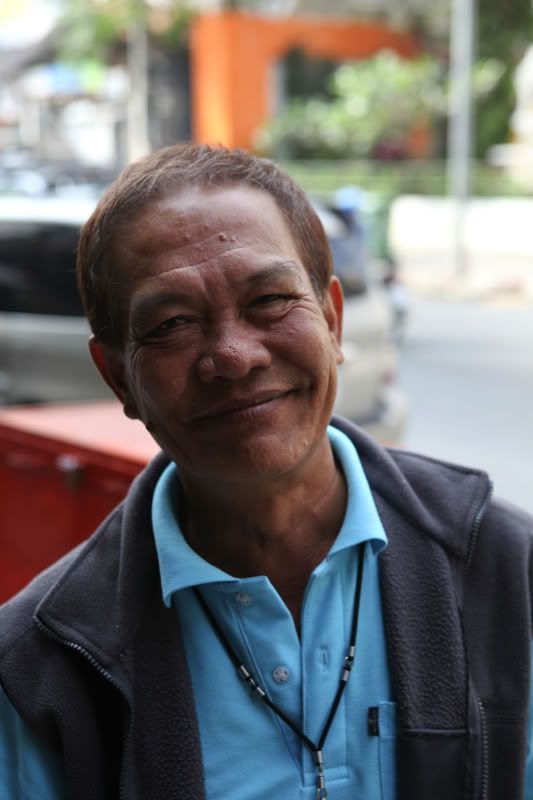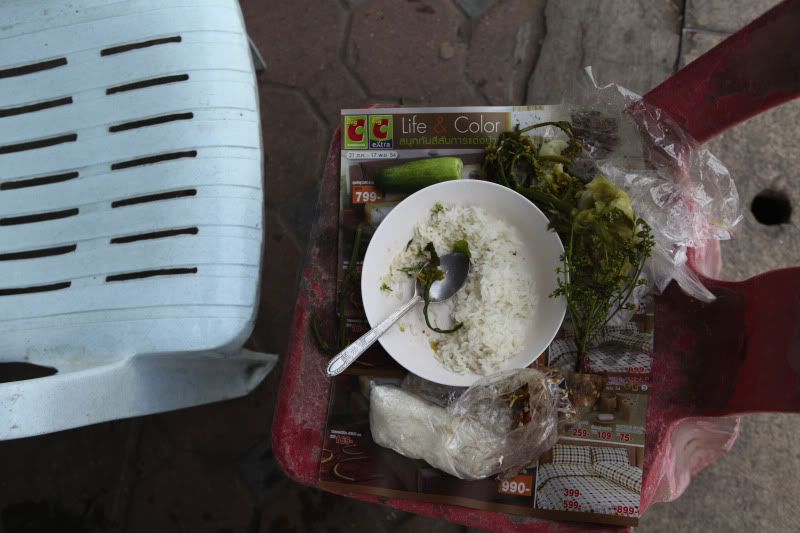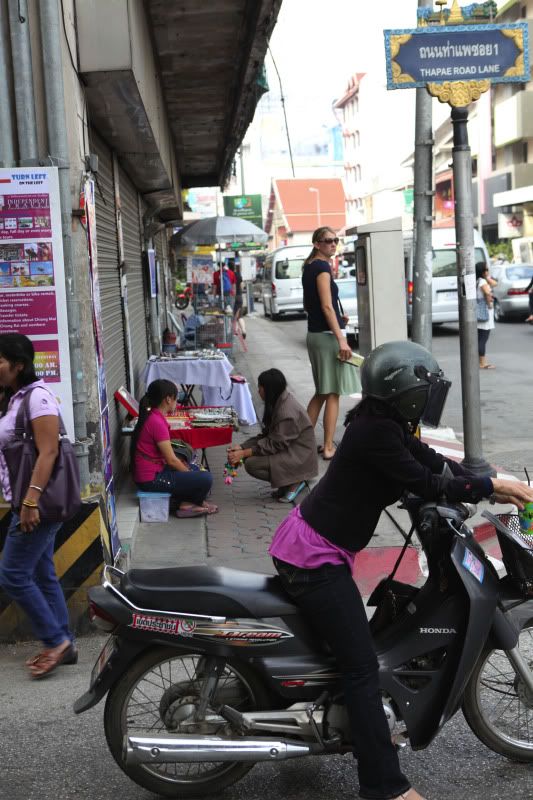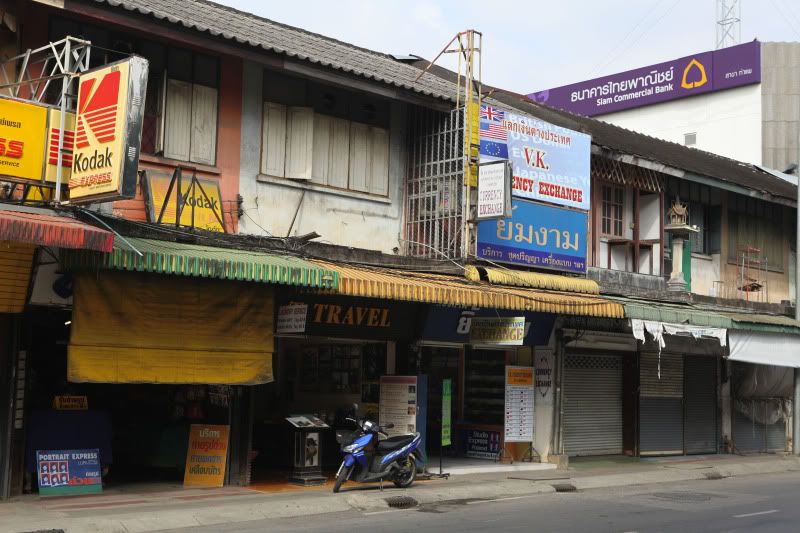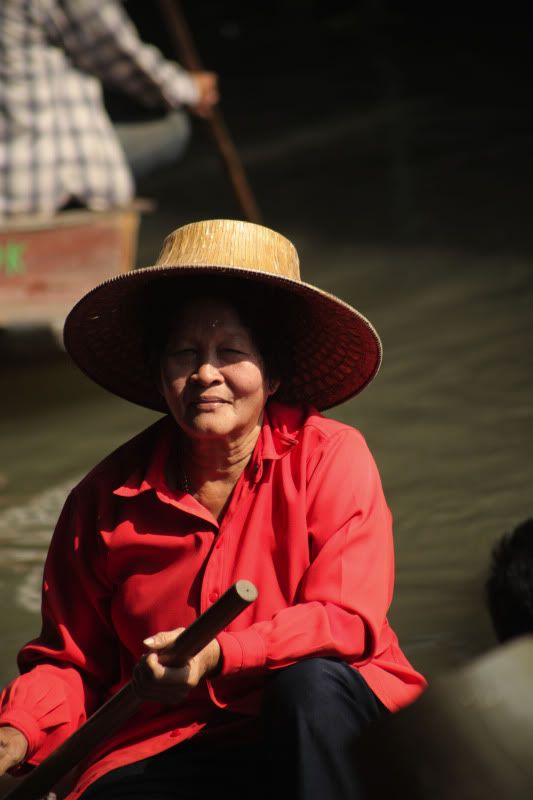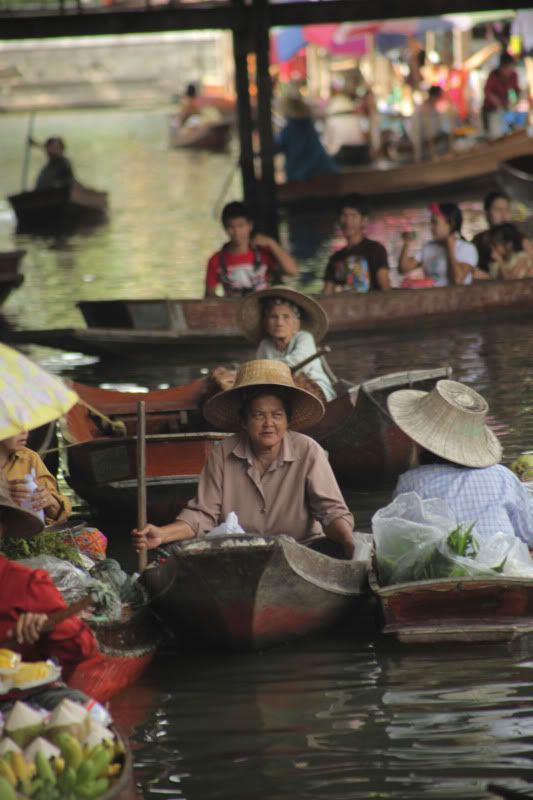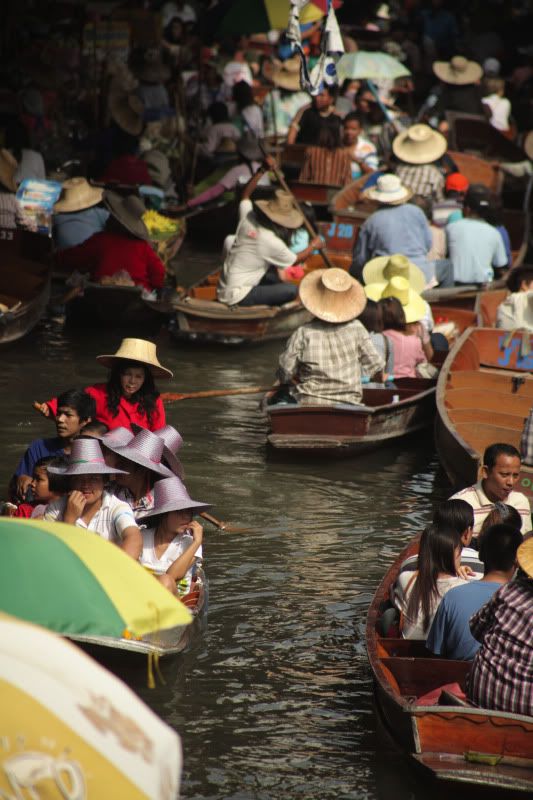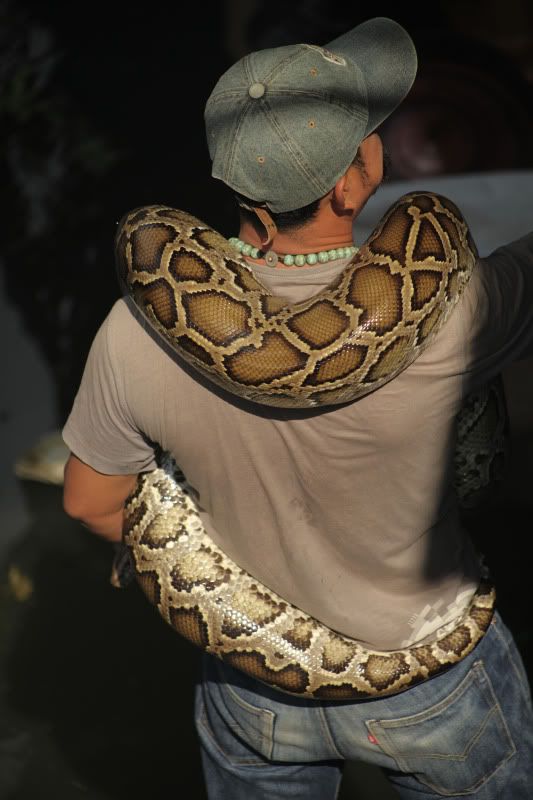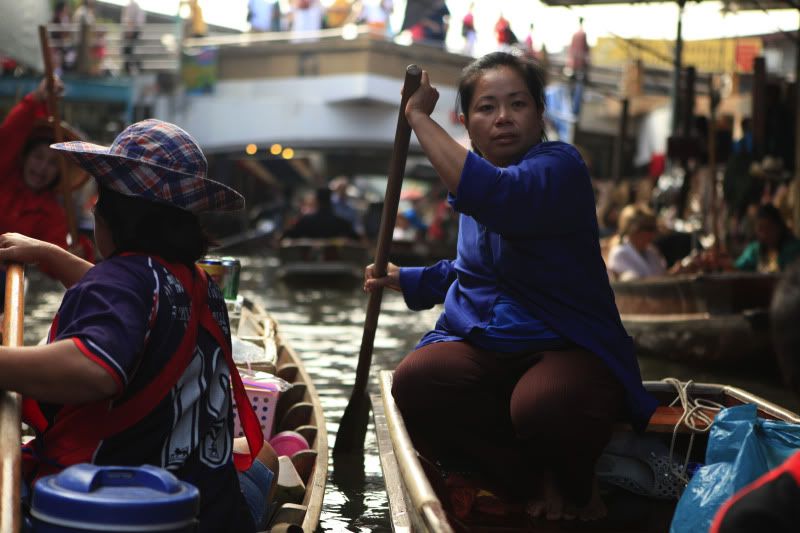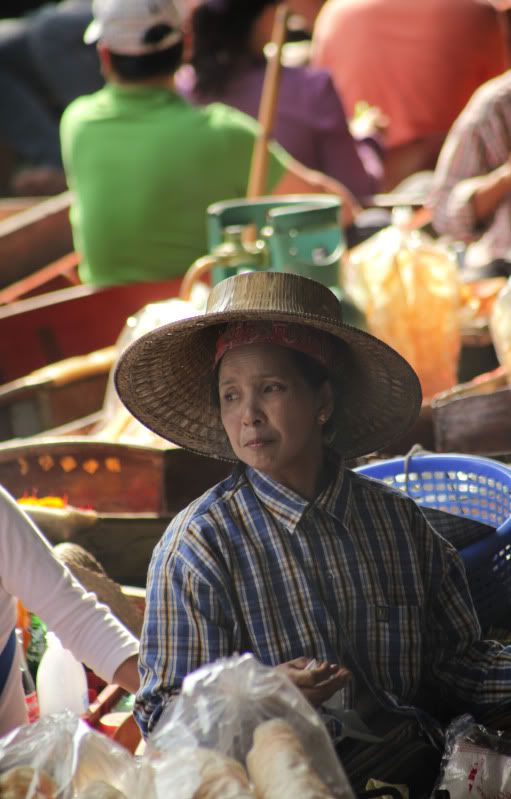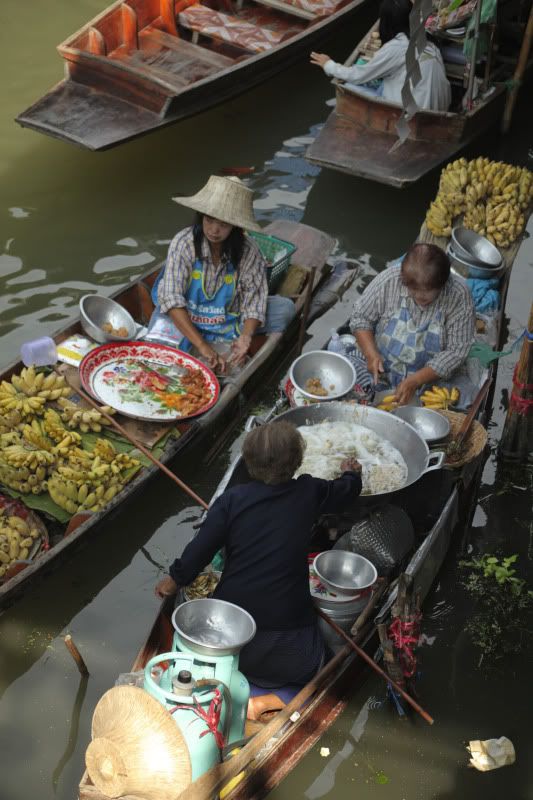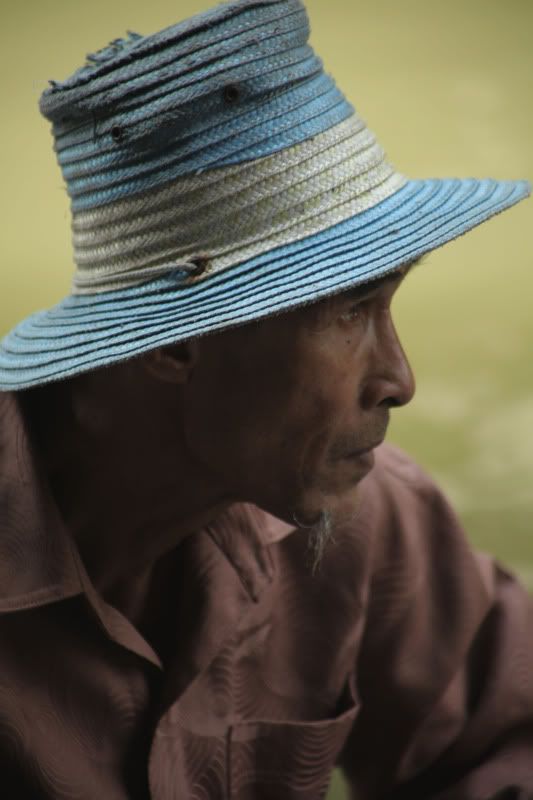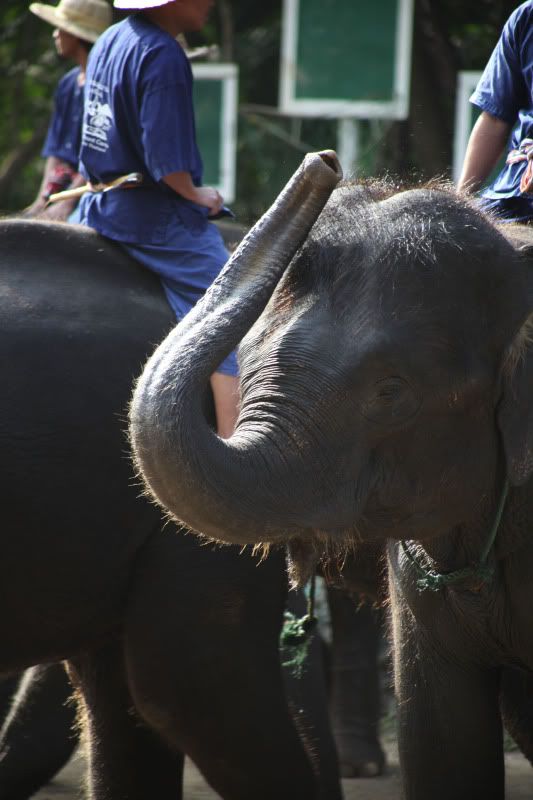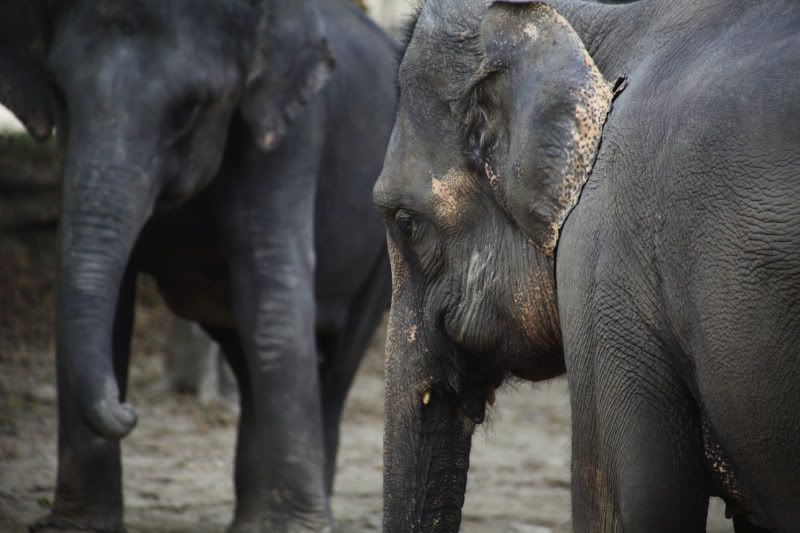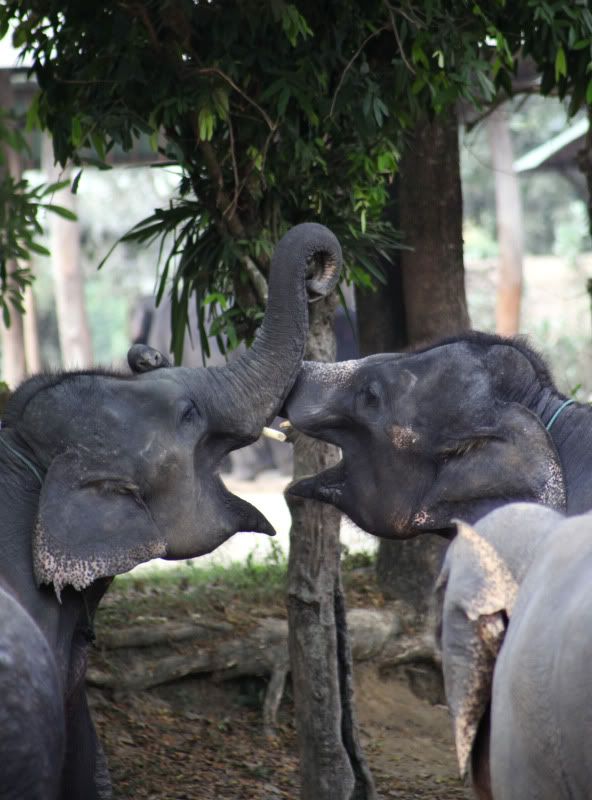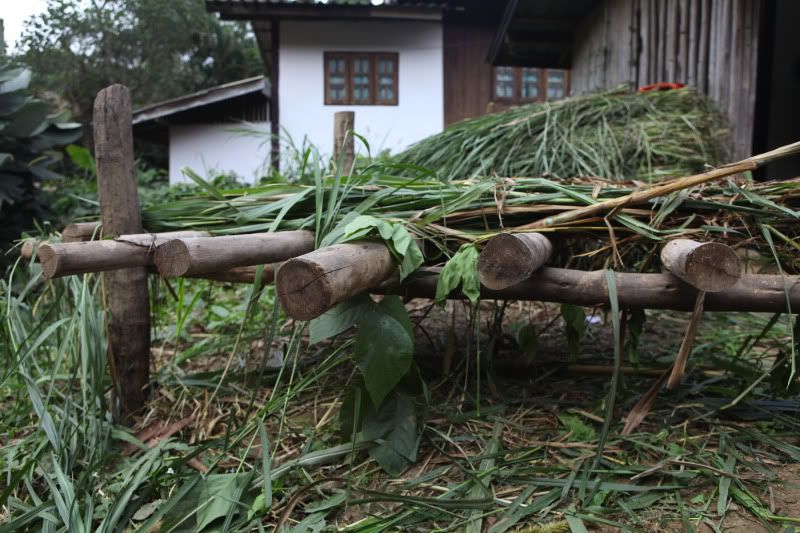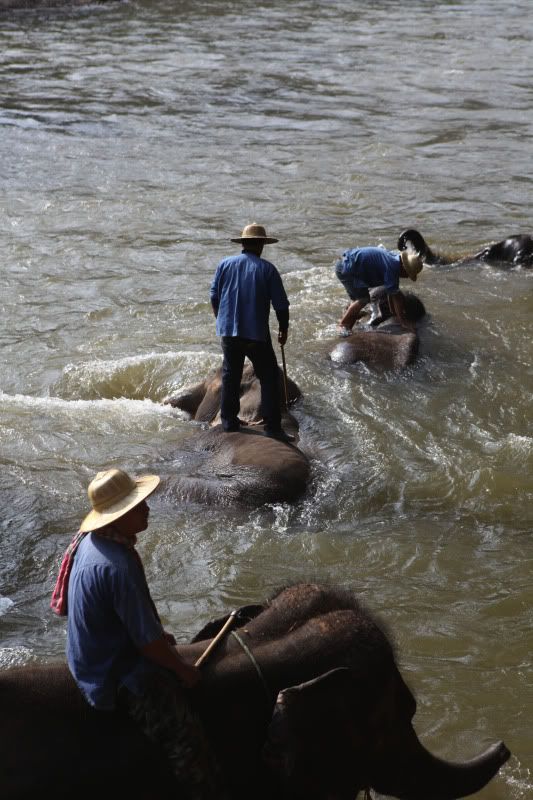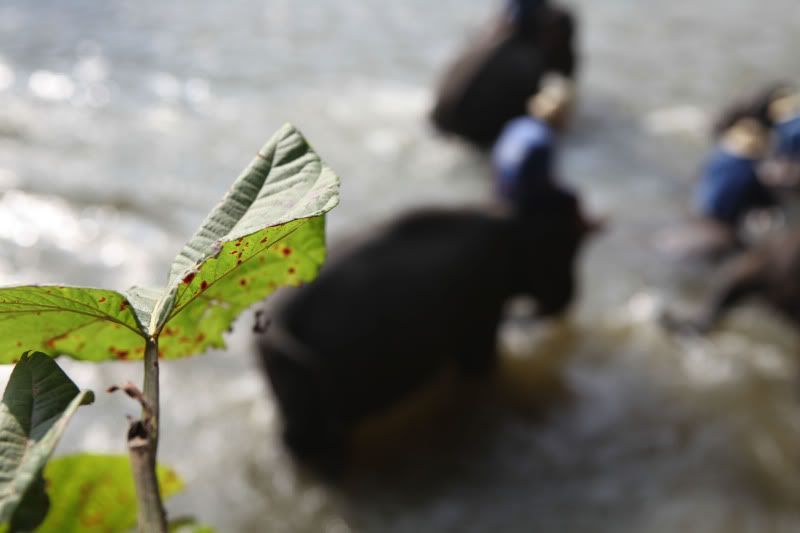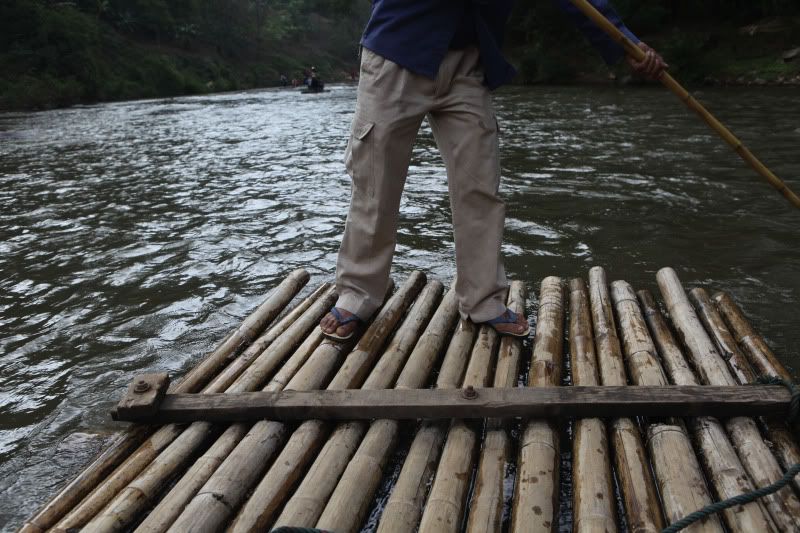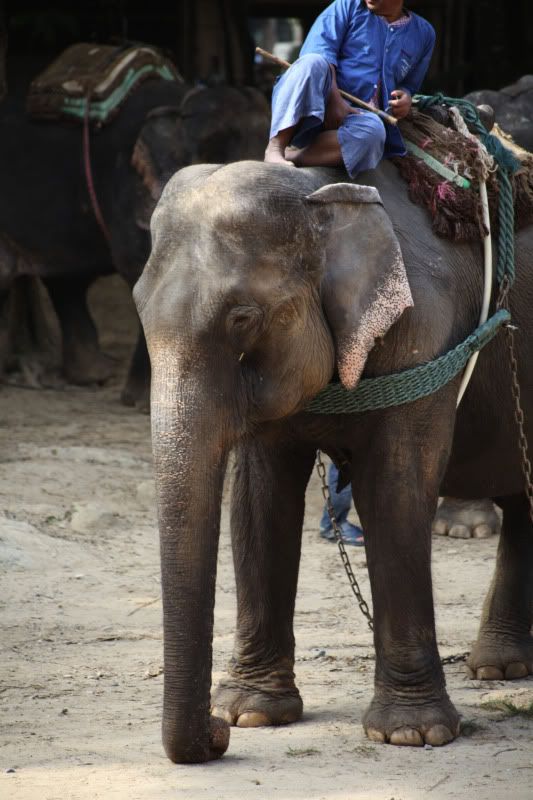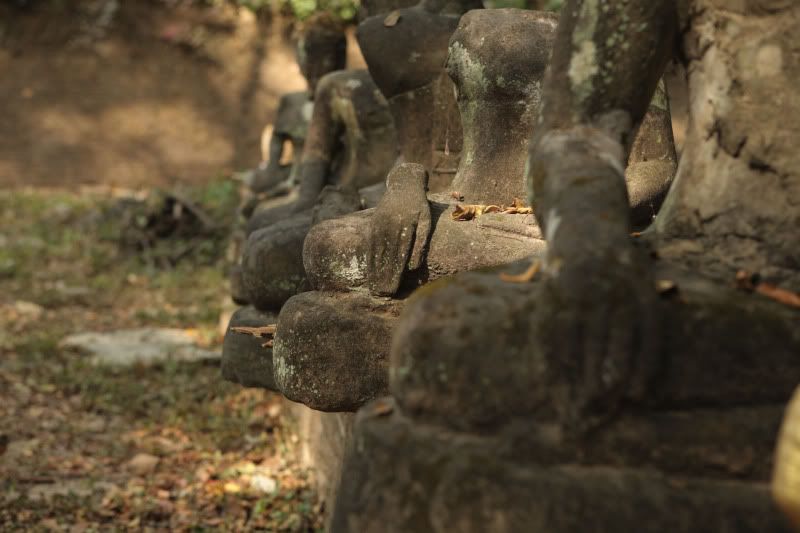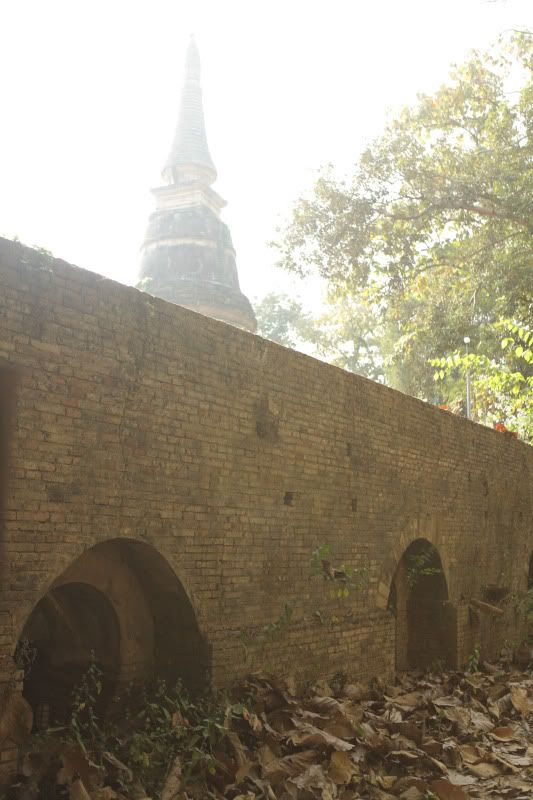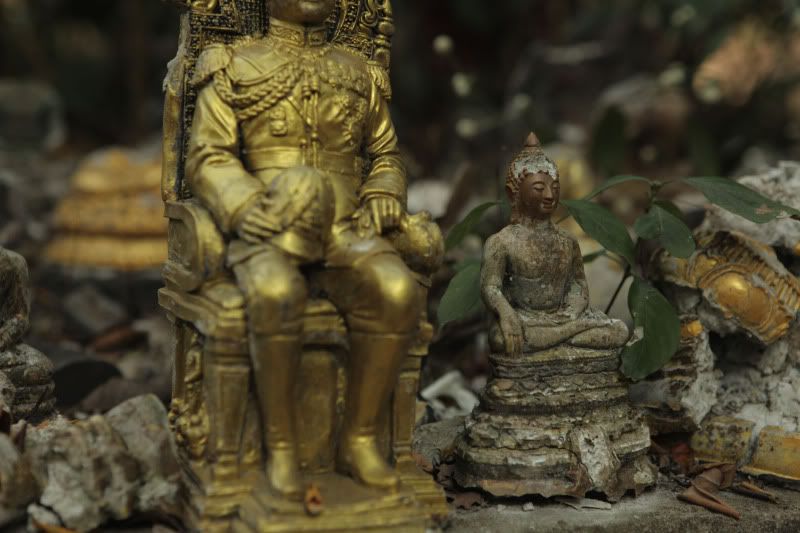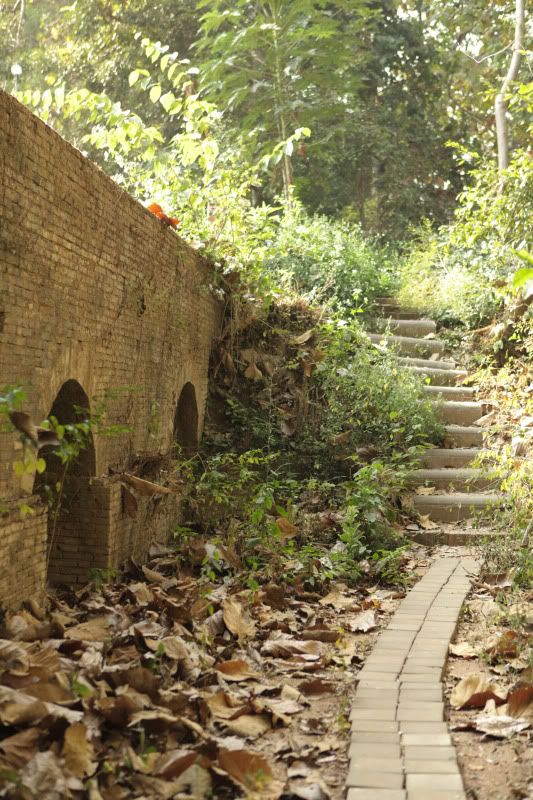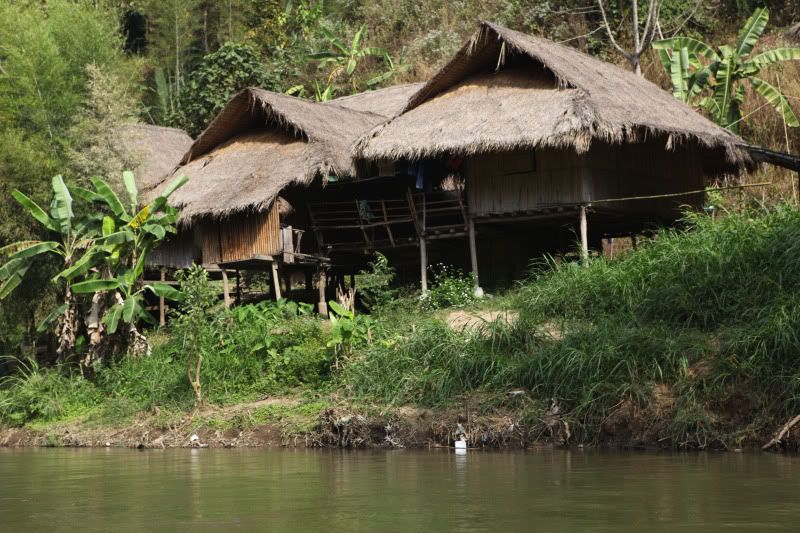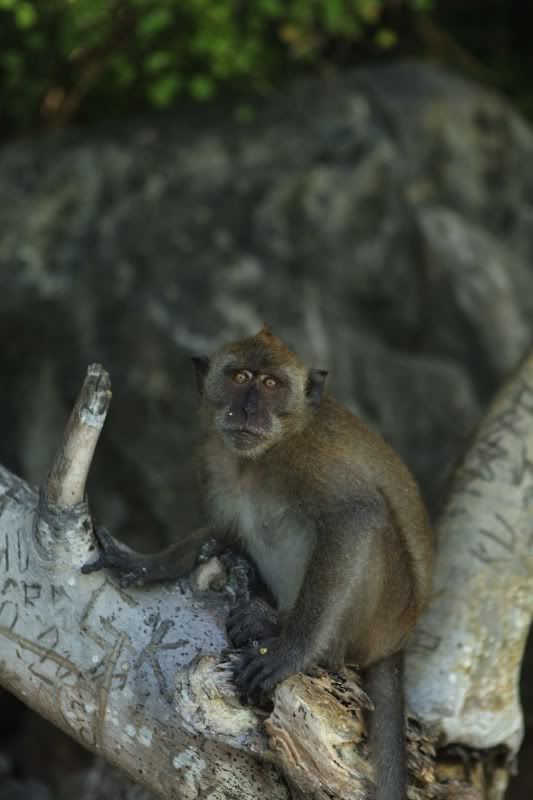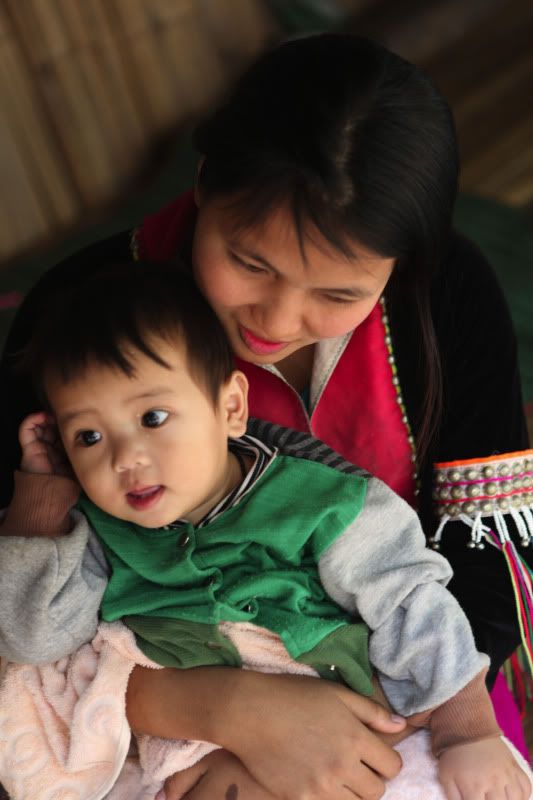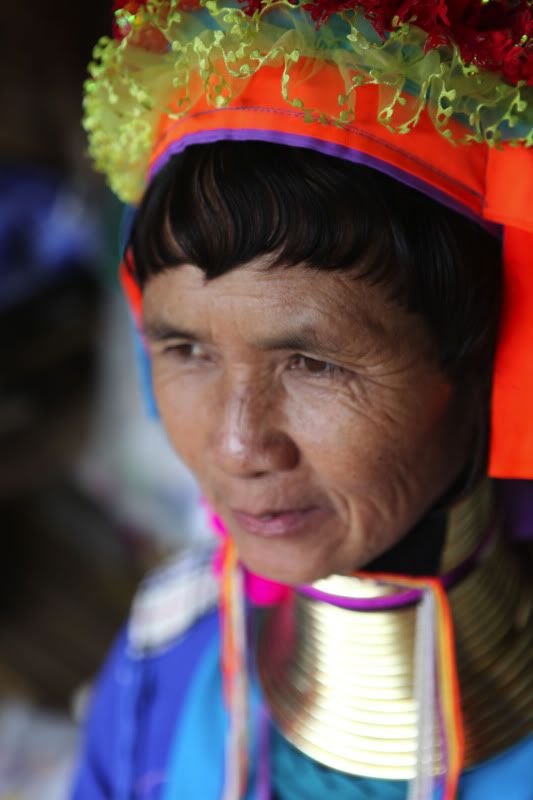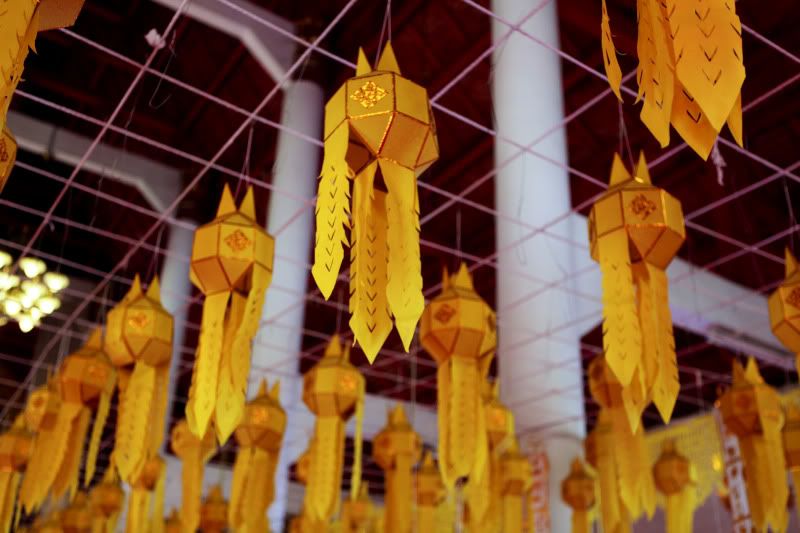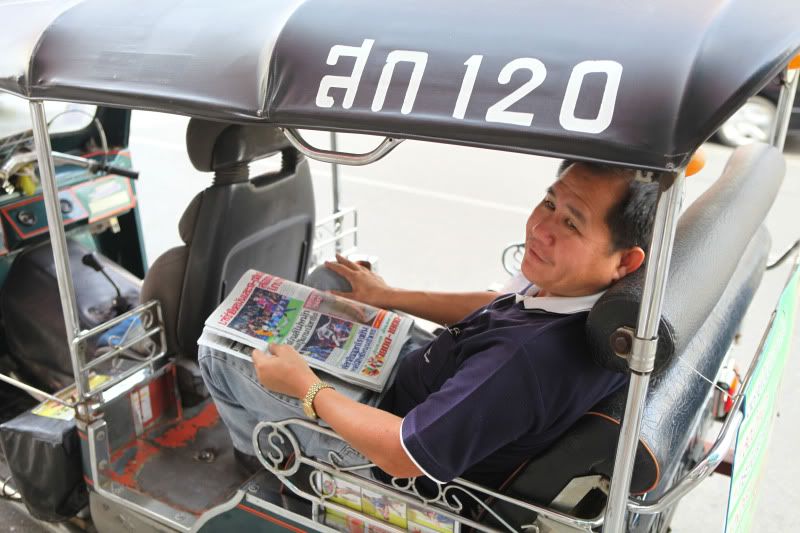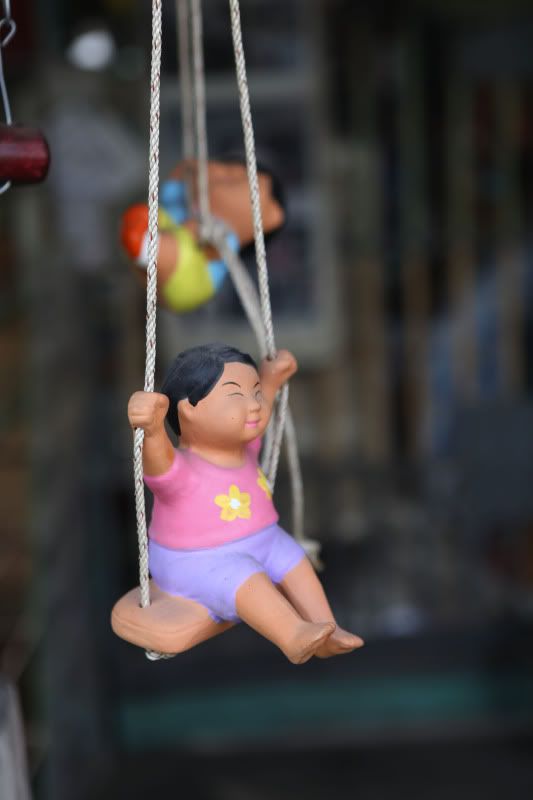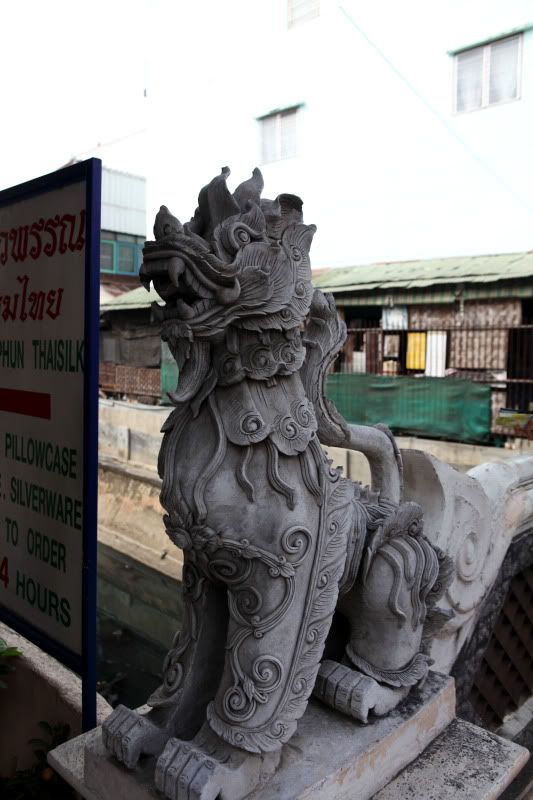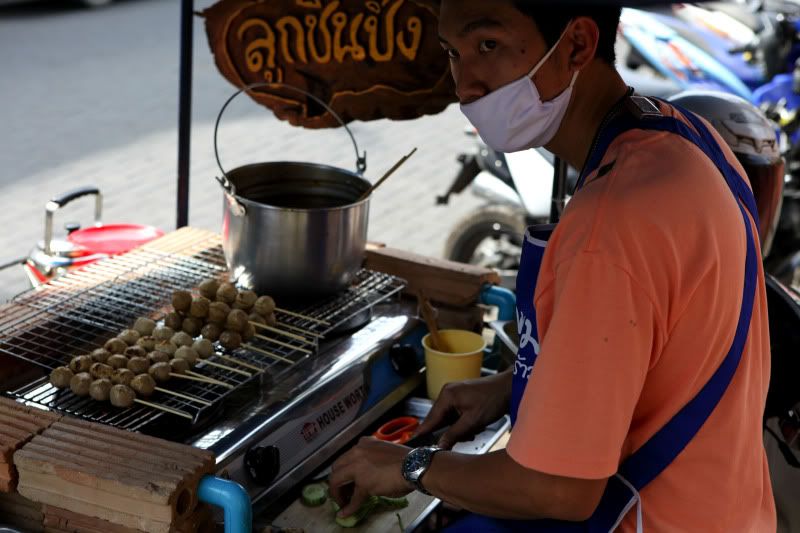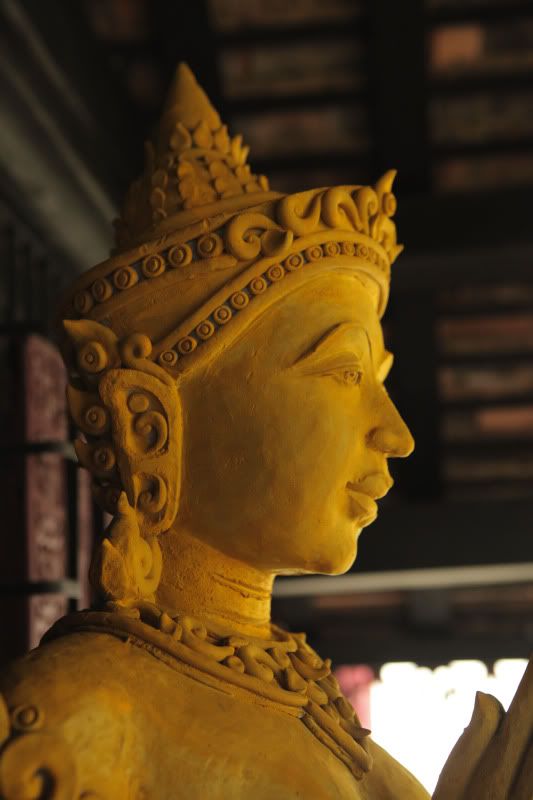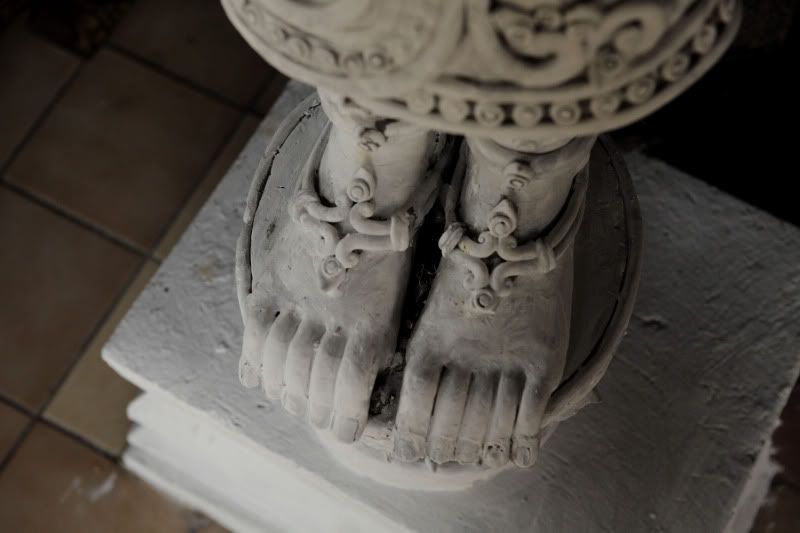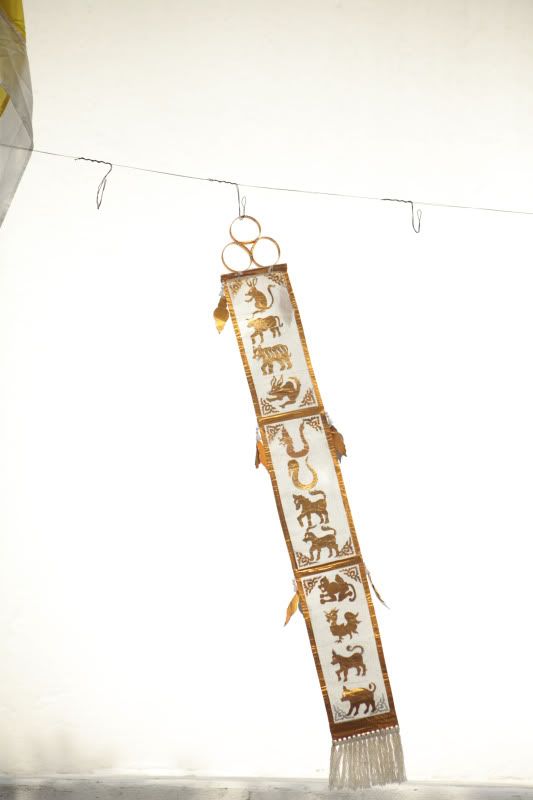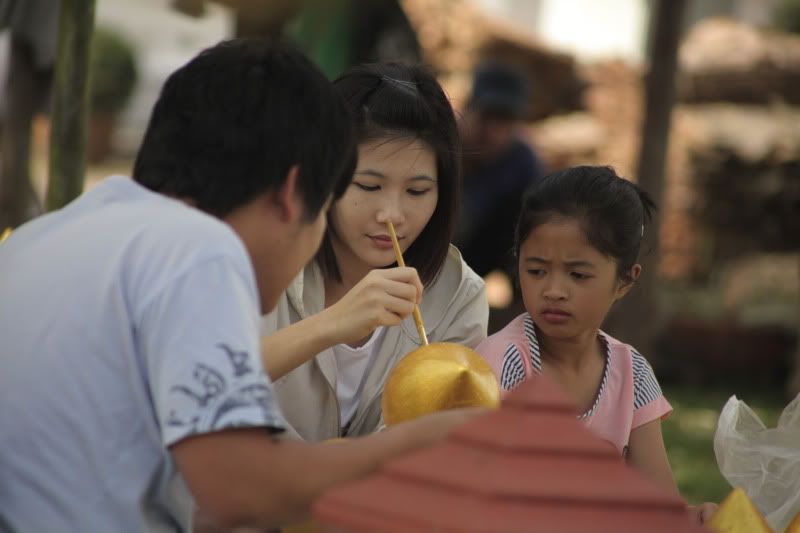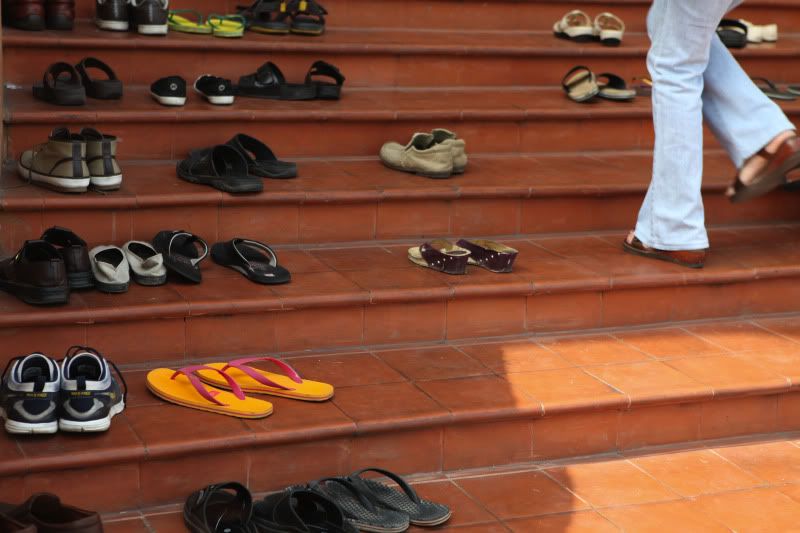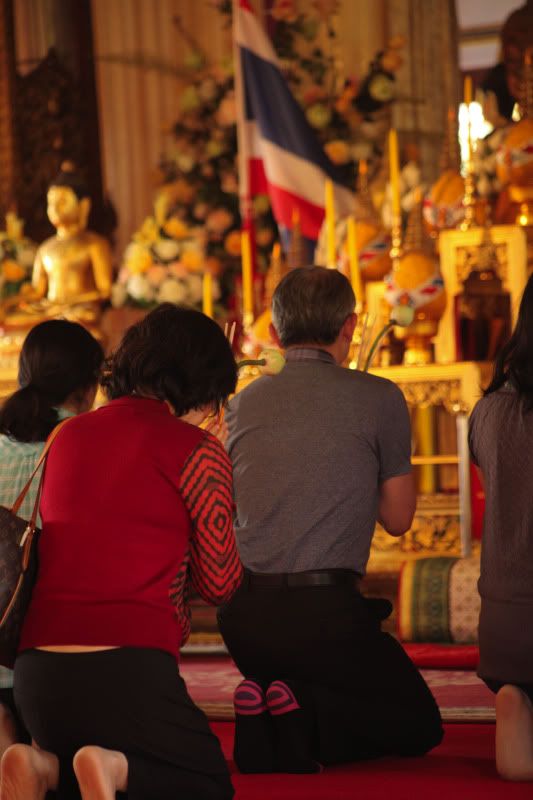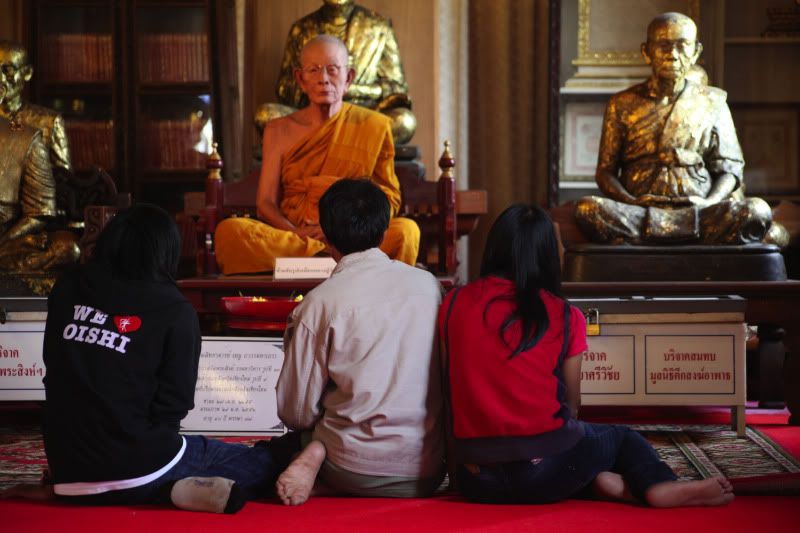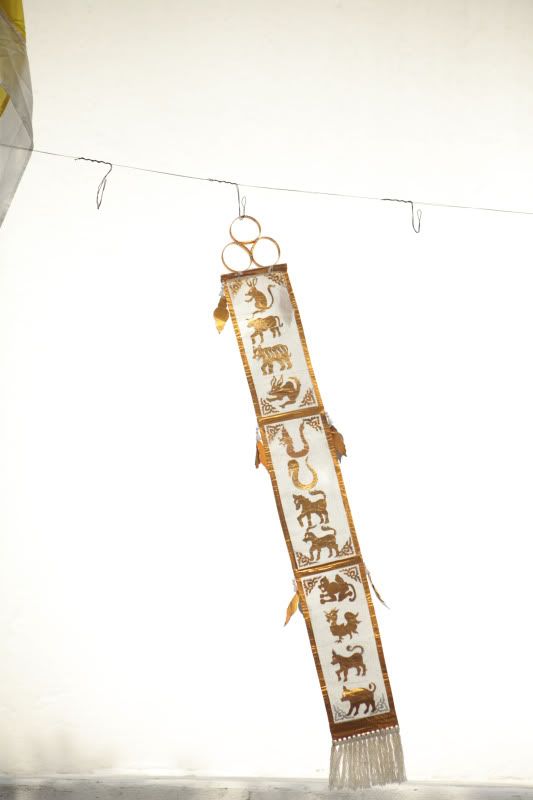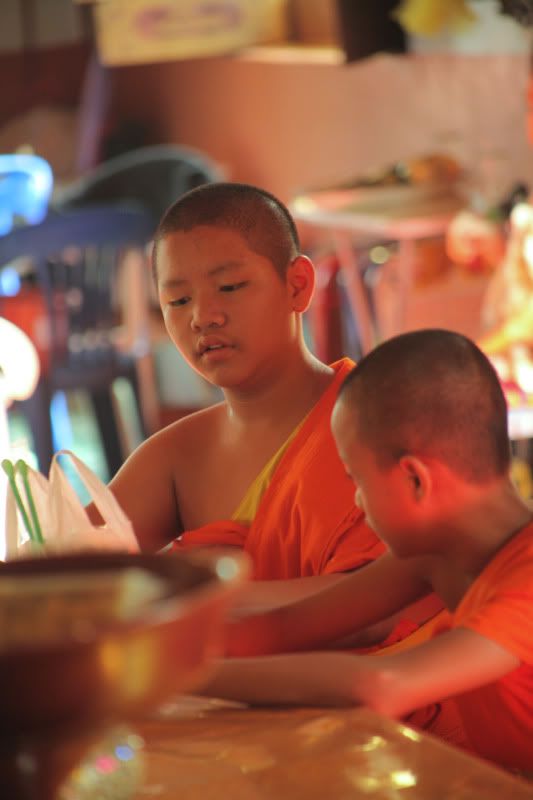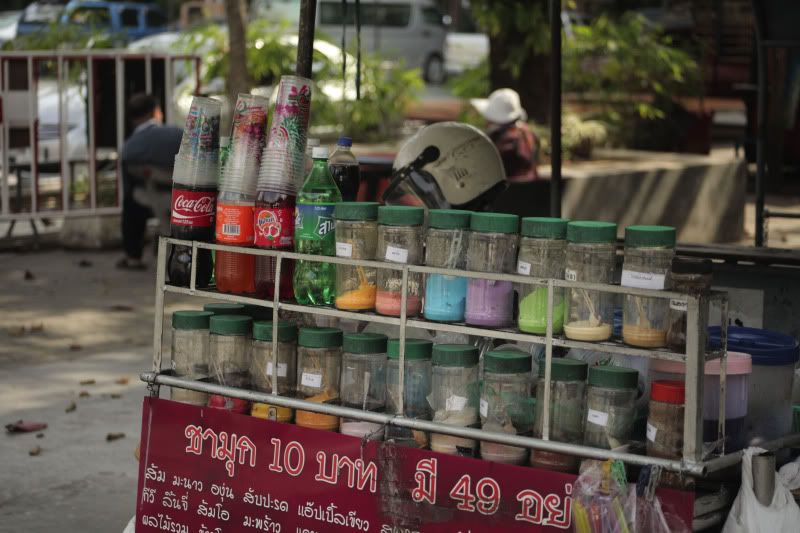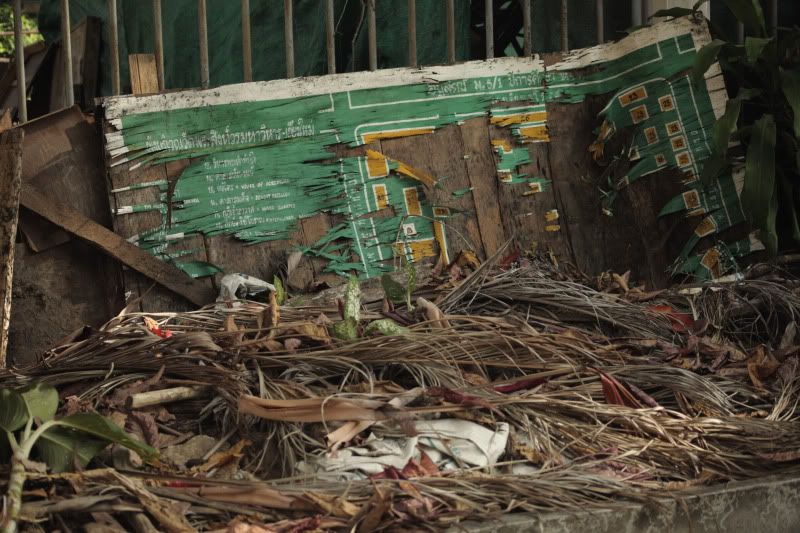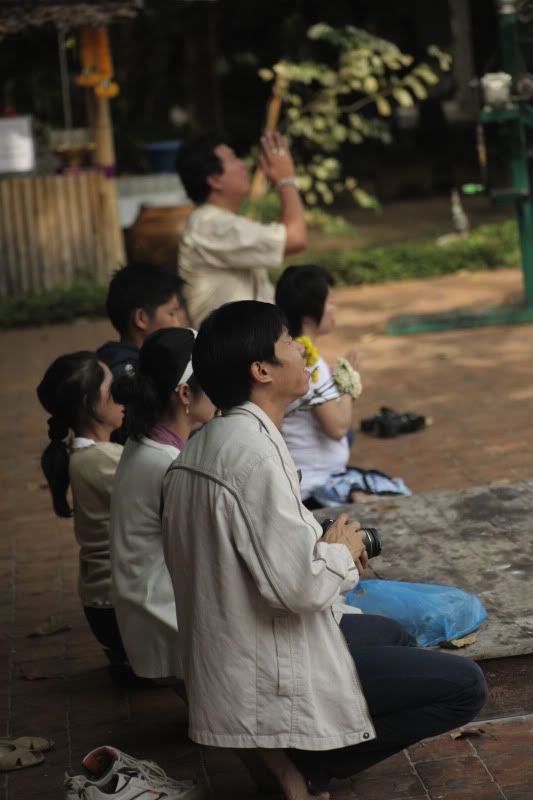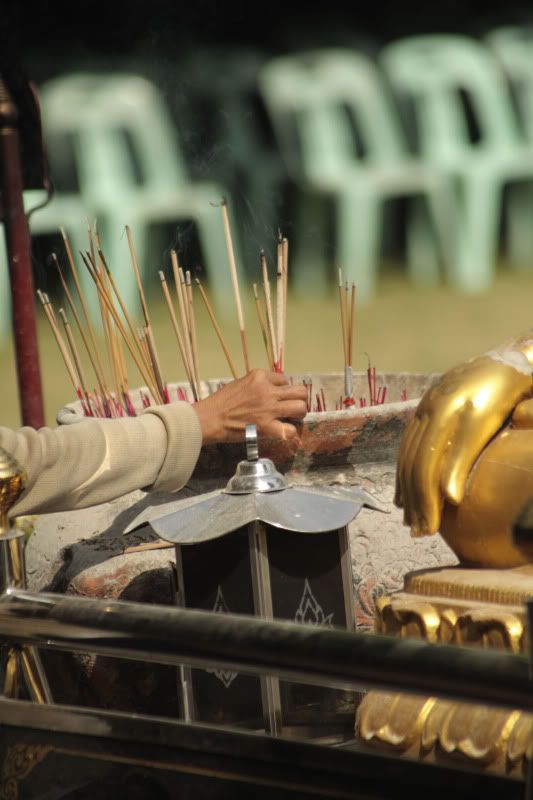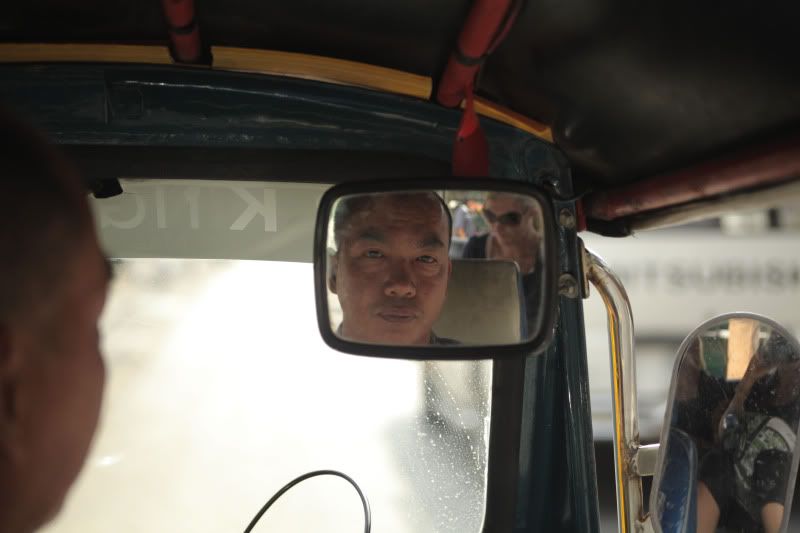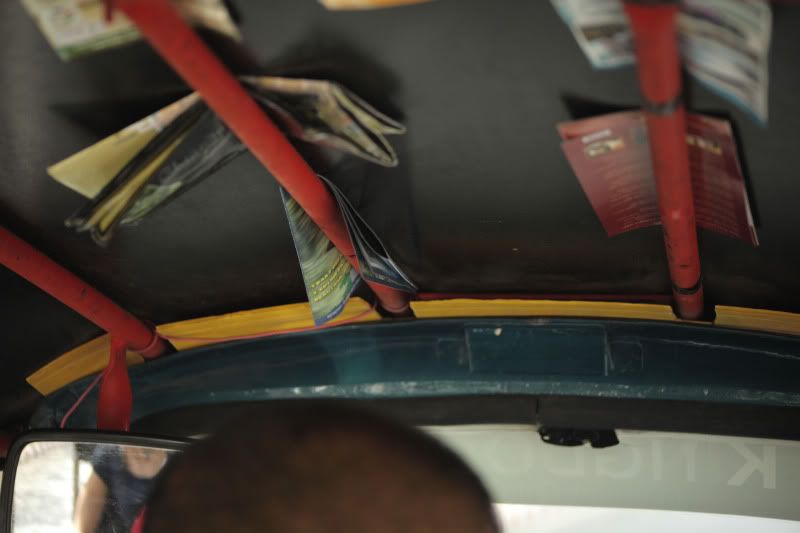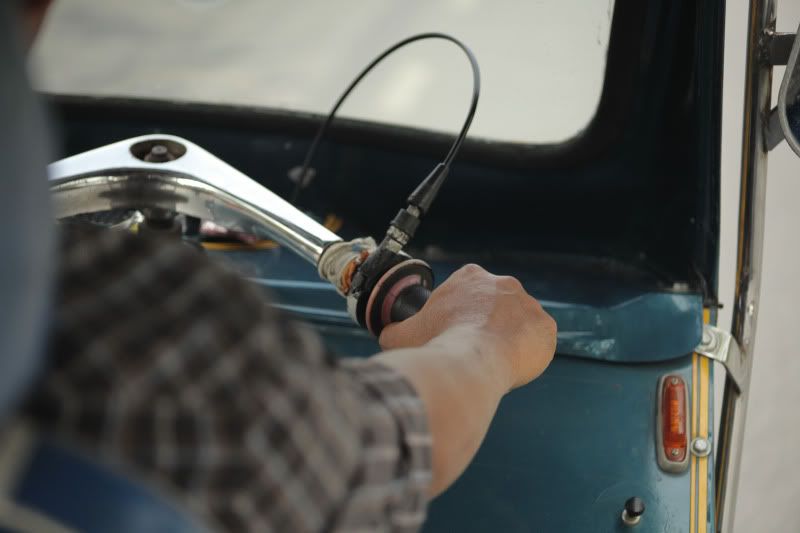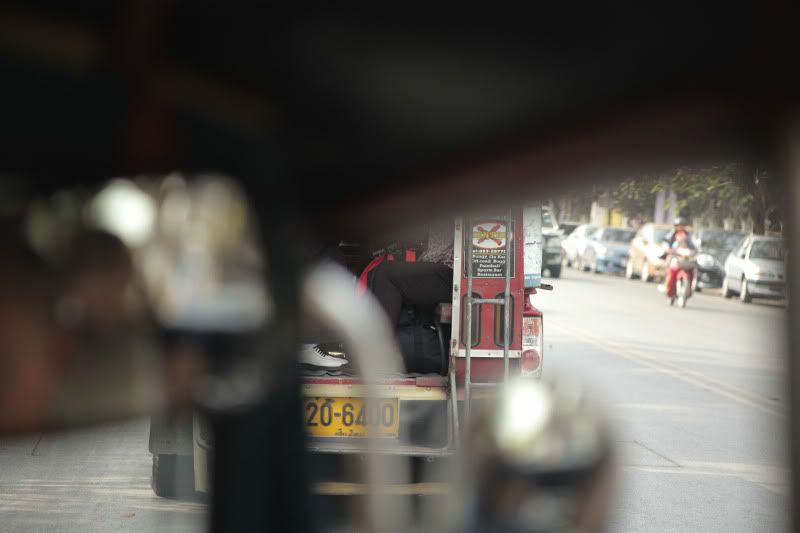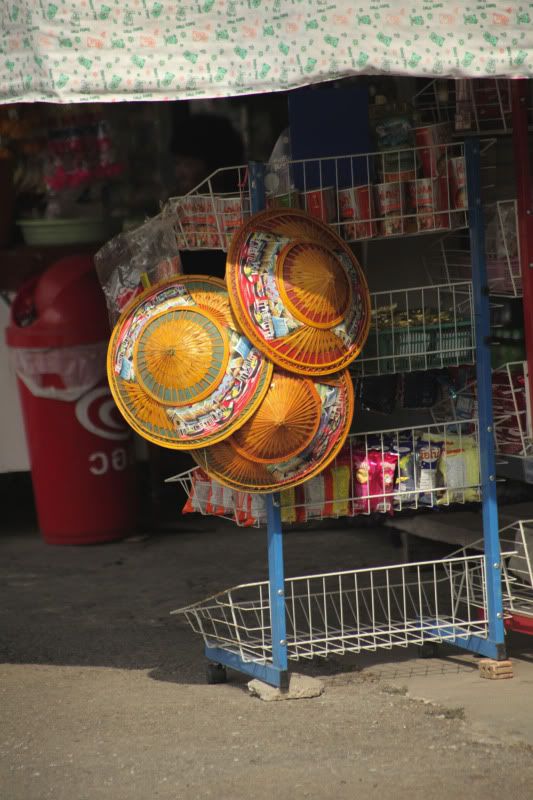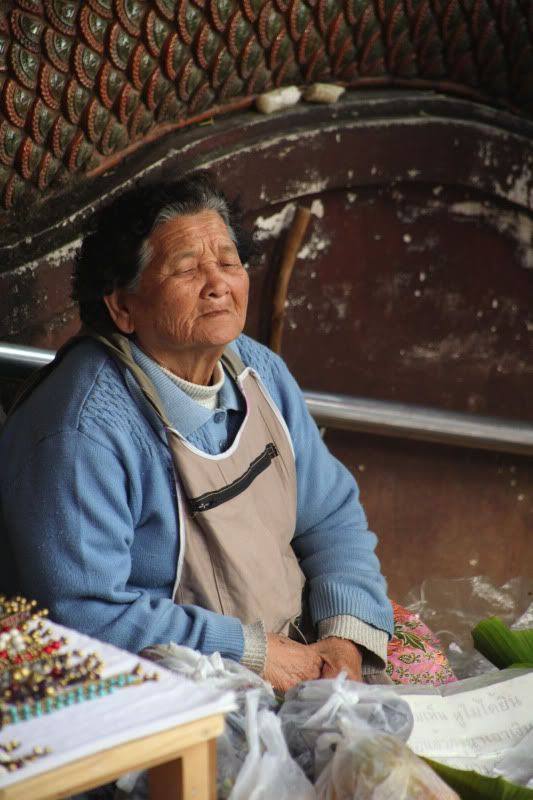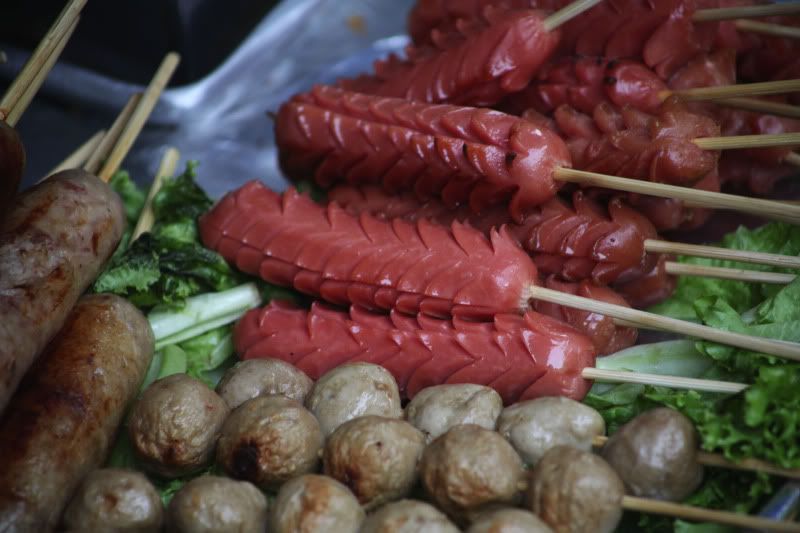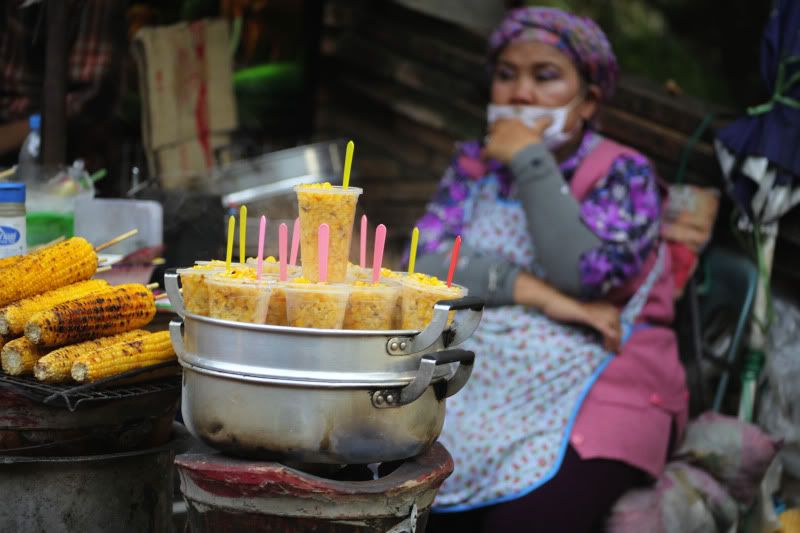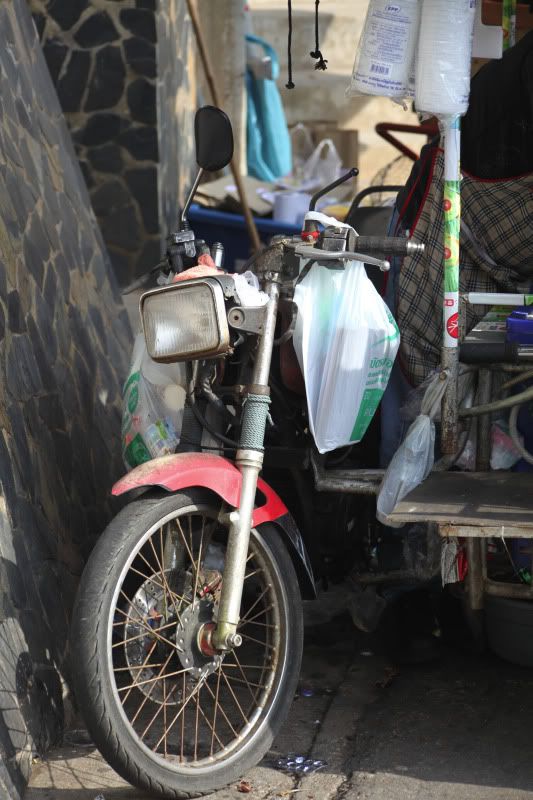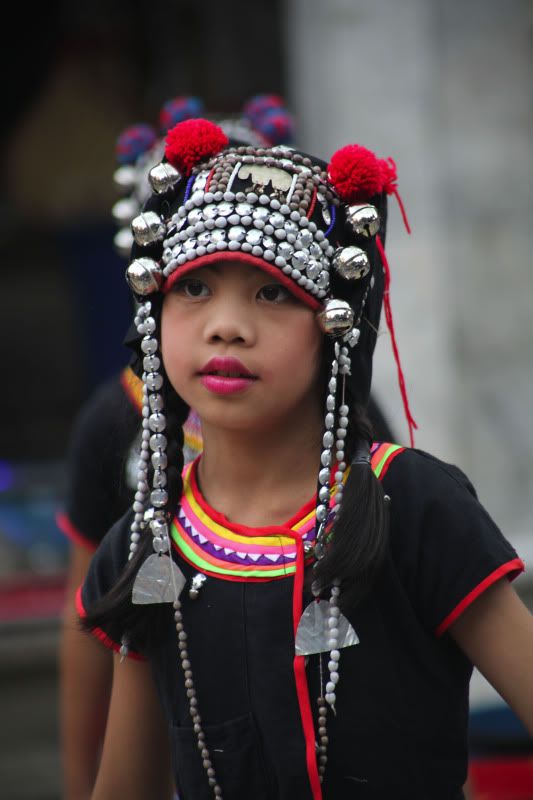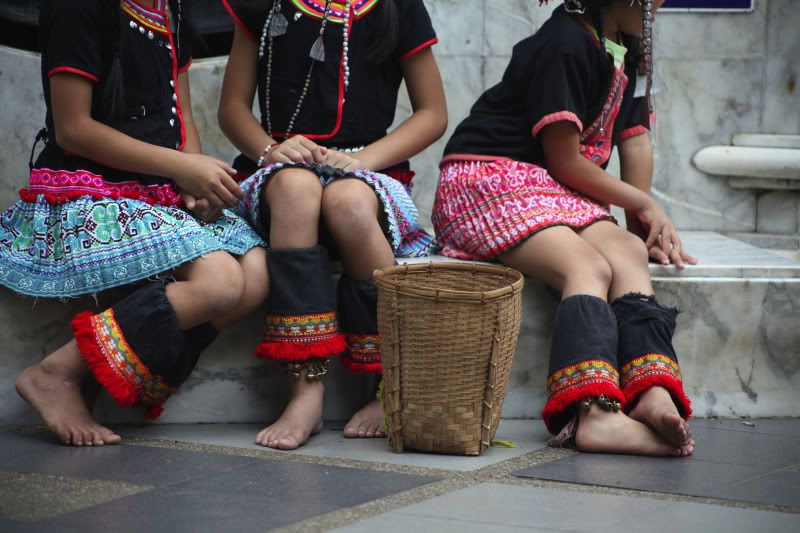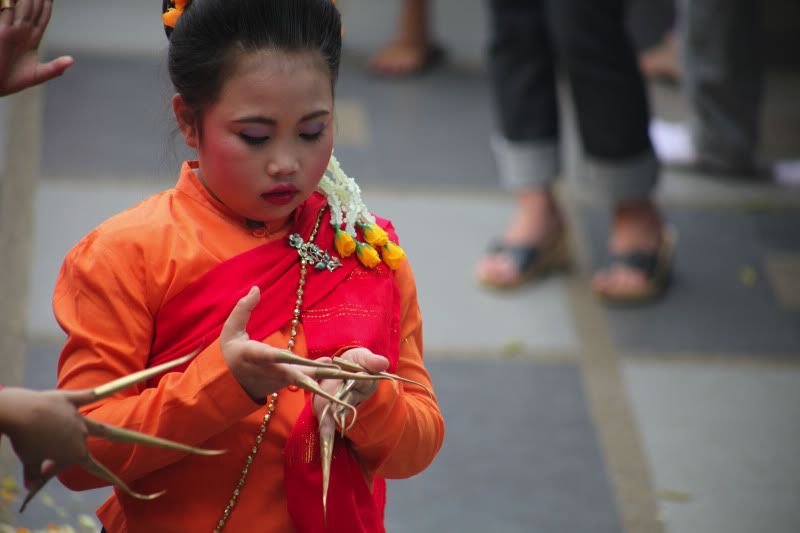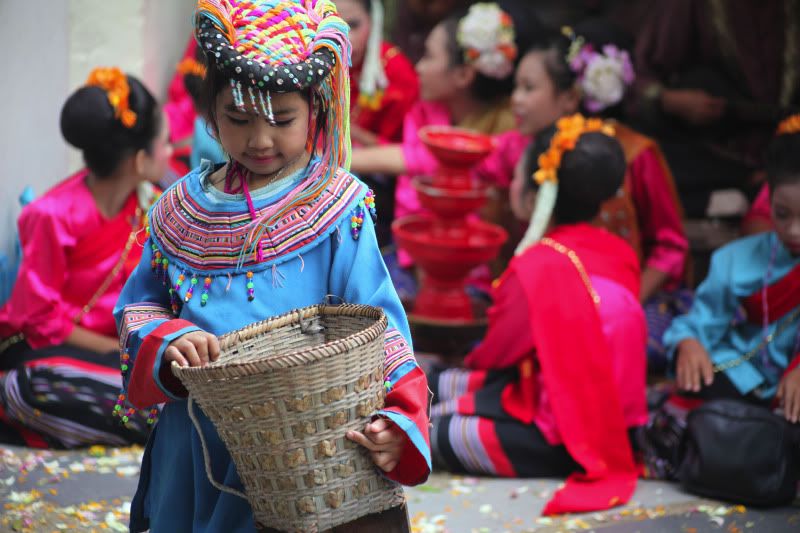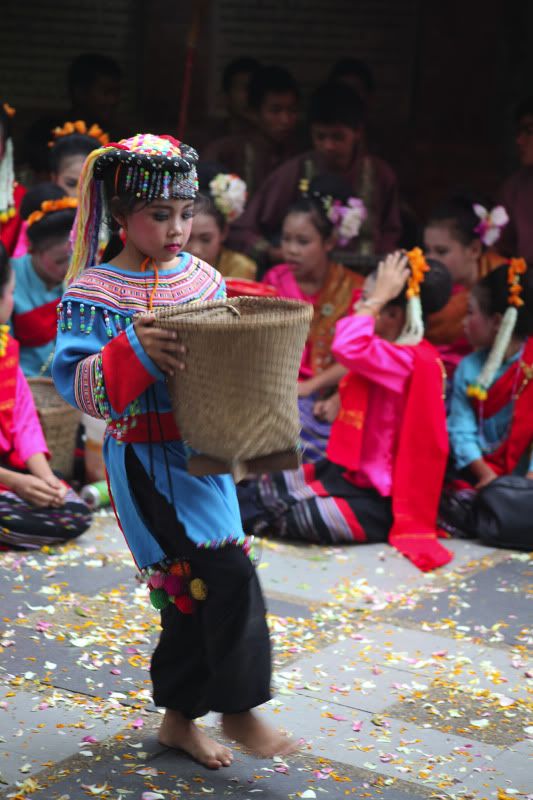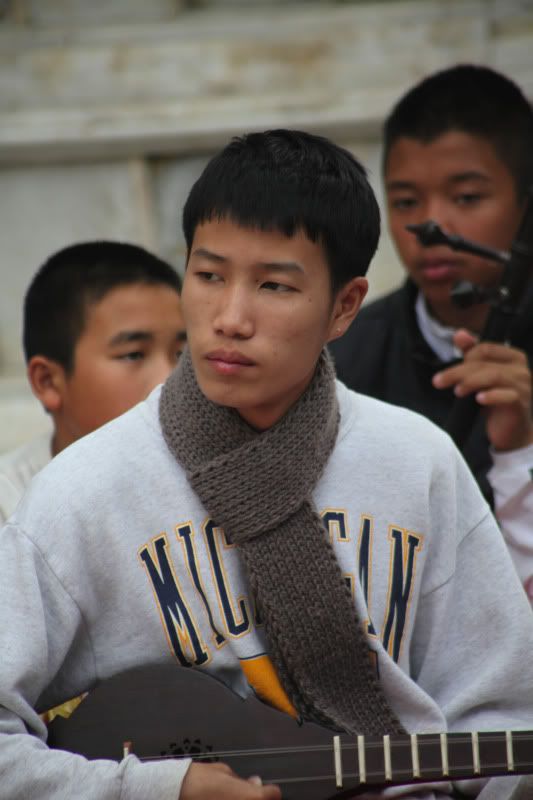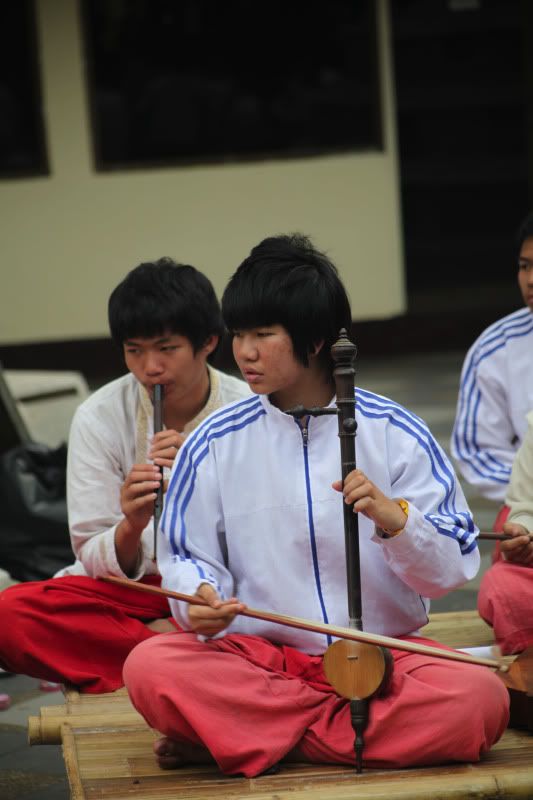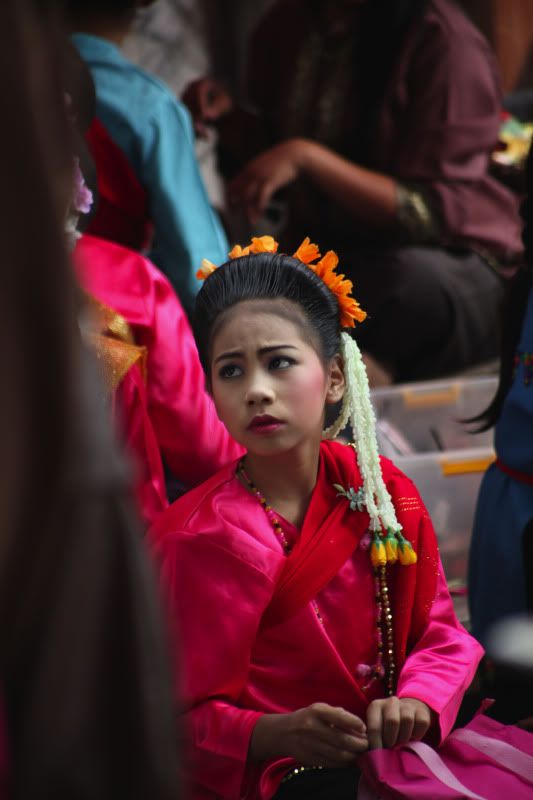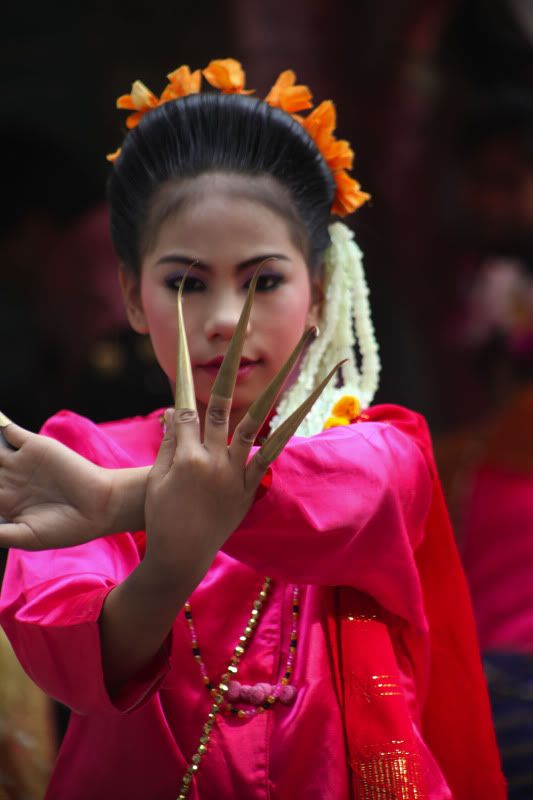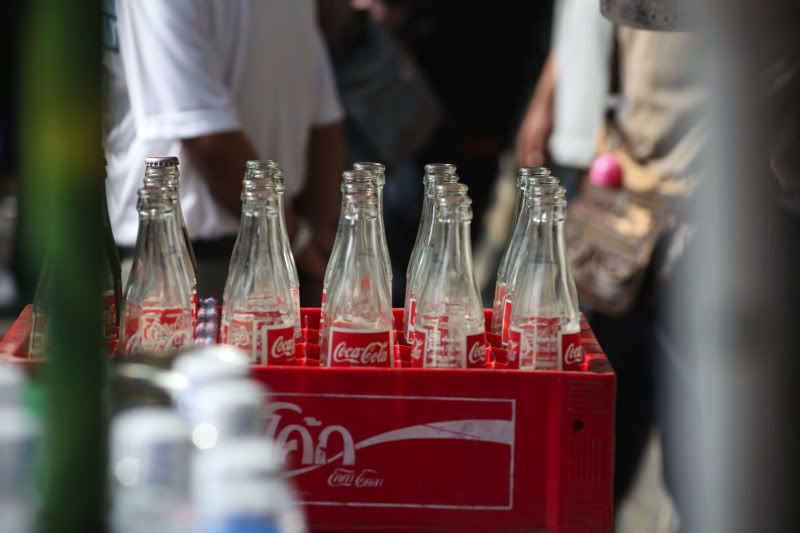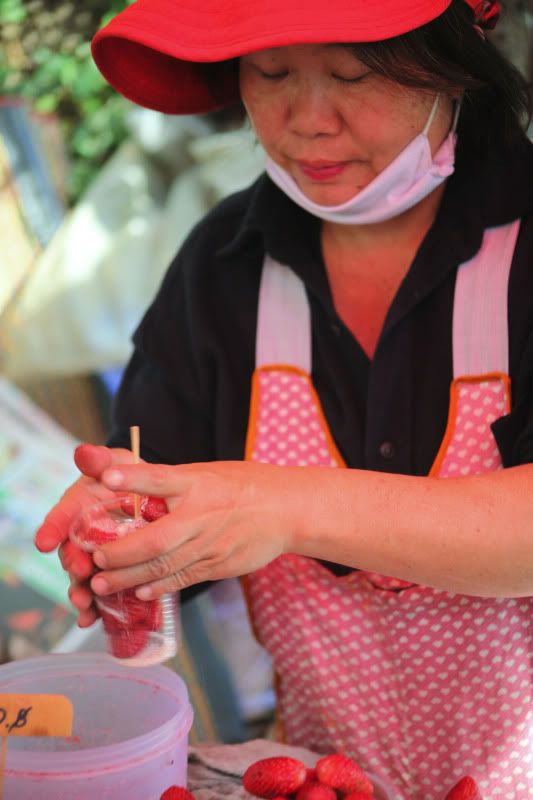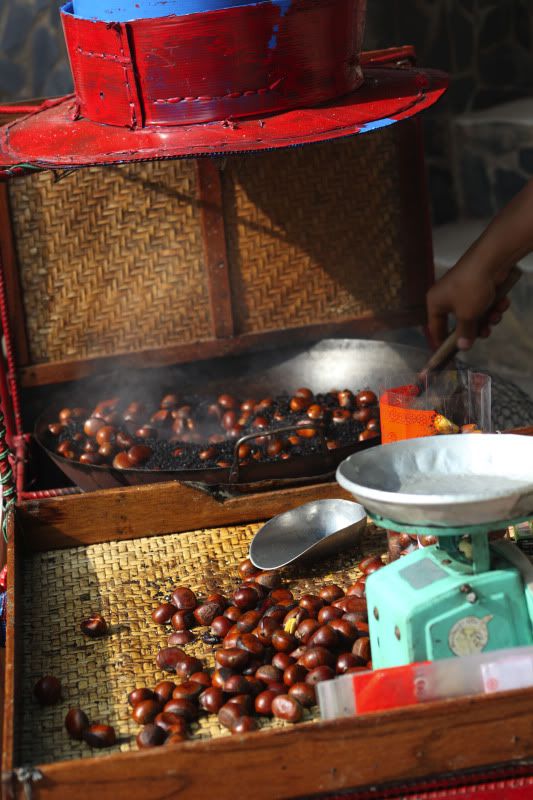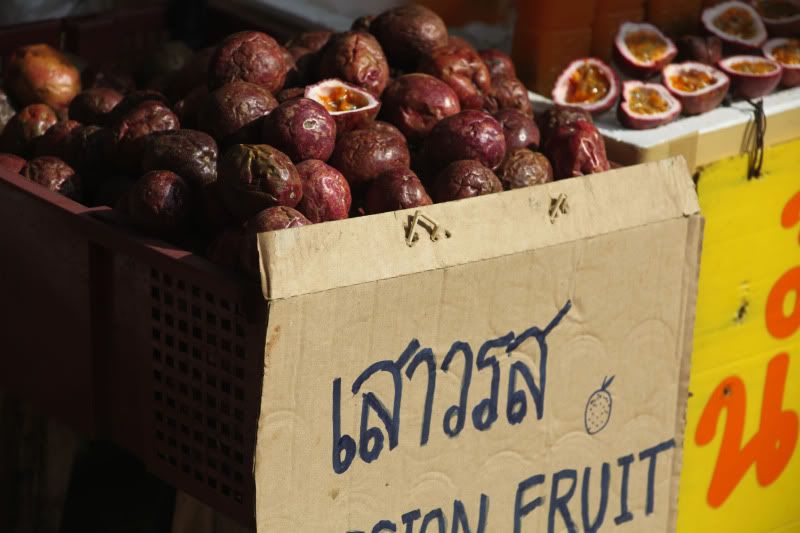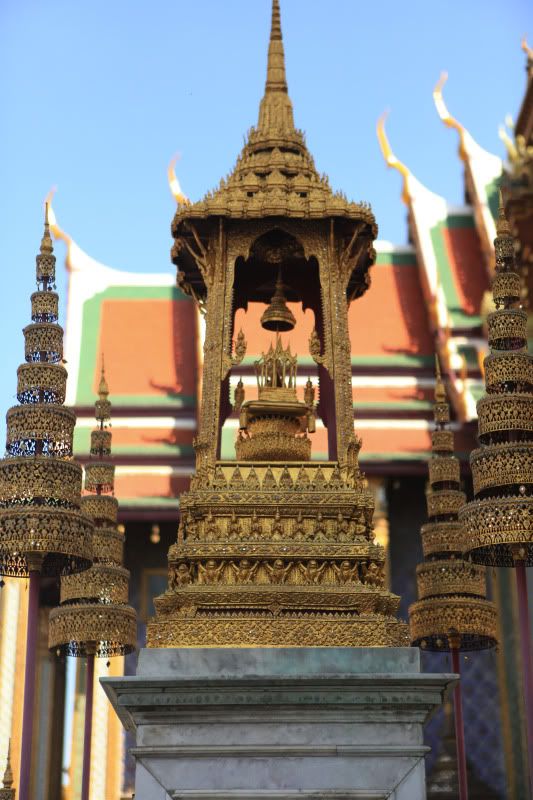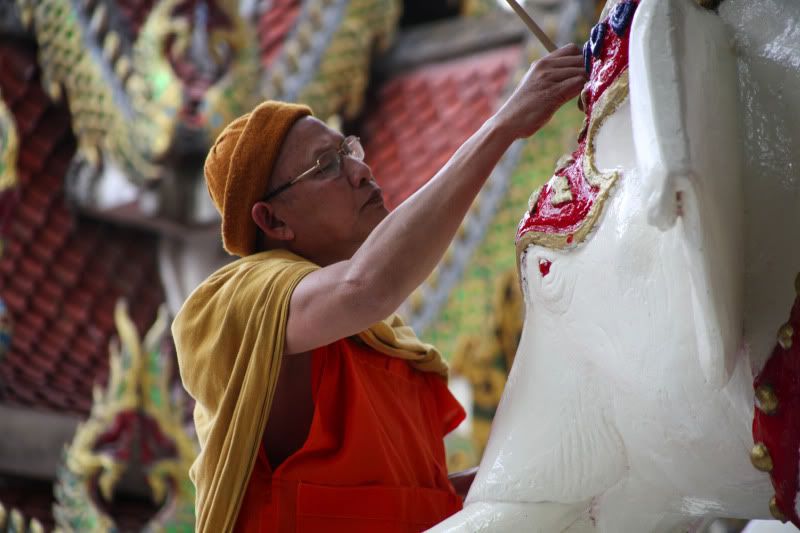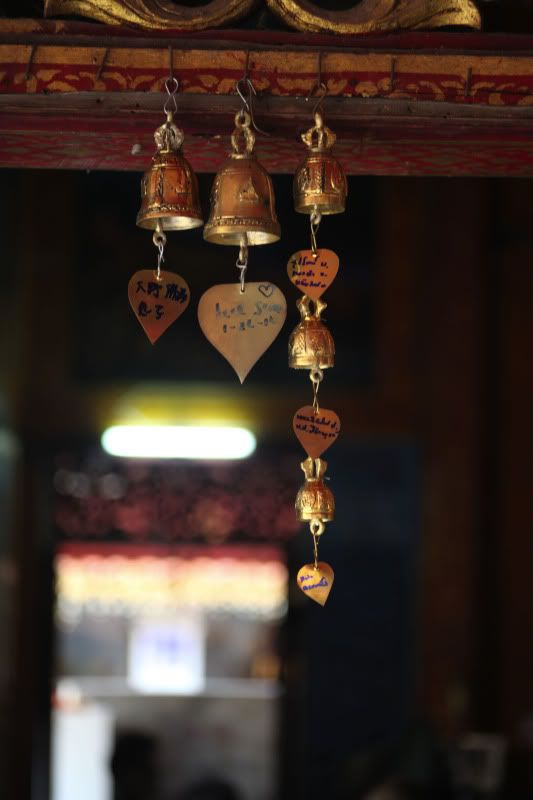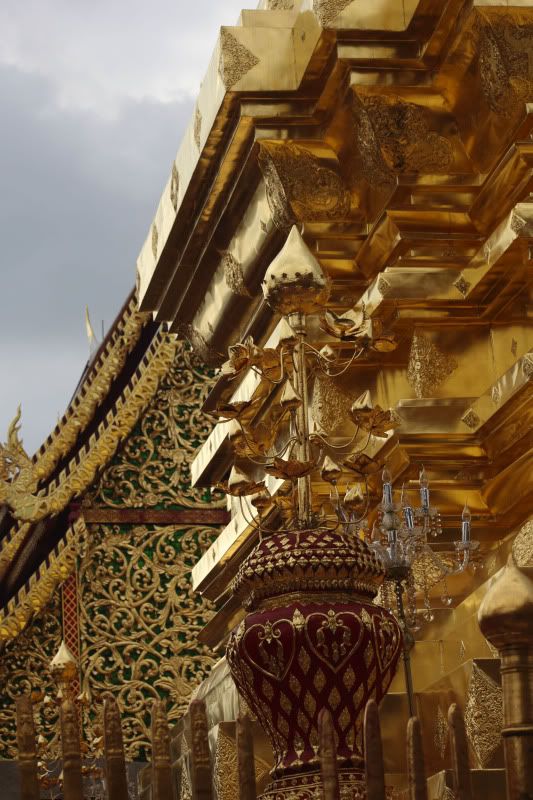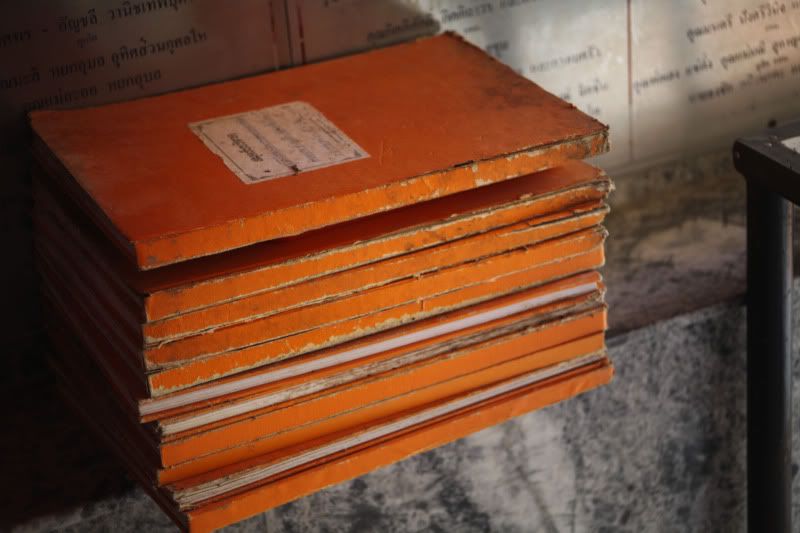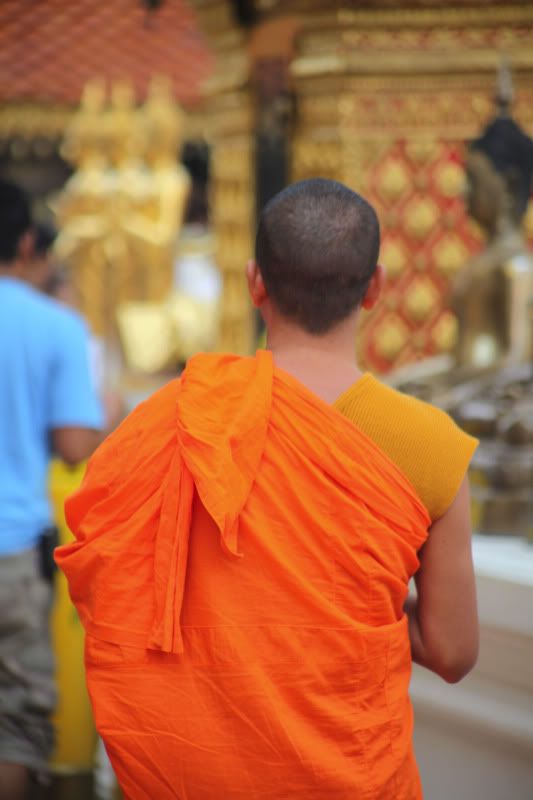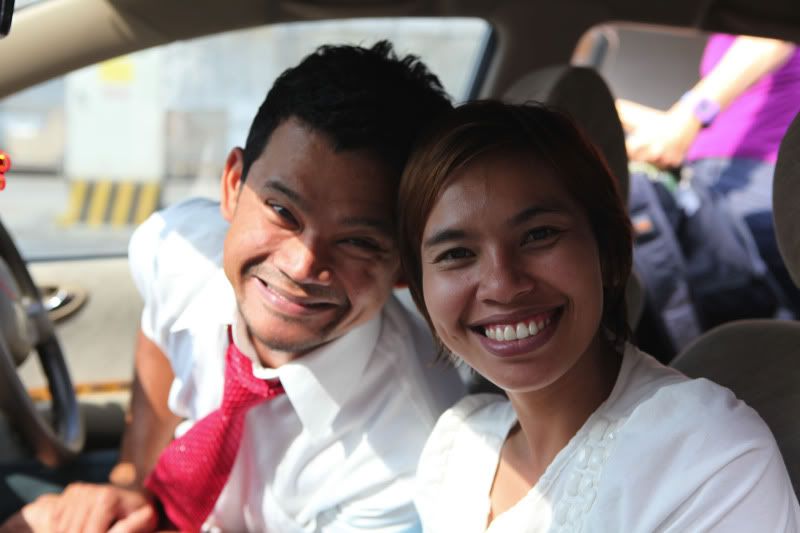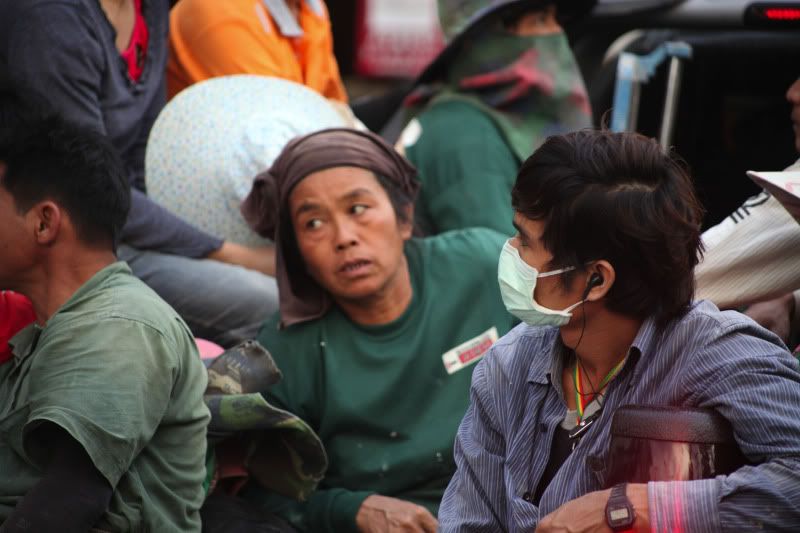 This shot courtesy of Suzette. Can you see the fear in my eyes?? :)